Welcome to Your Legacy Microdegree
How can we unlock ancient wisdom to guide us through our life and entrepreneurial ventures? Discover the key through which you will know what is the next right thing to do - always keeping the bigger picture in mind.
About Your Legacy Microdegree
Learn how the 8 Wealth Dynamics profiles link together in 64 Wealth Vectors to decode the entrepreneur journey you are on. Discover the eight legendary journeys that underpin all cultures, and which one is your personal journey. Understanding this opens the door to your life legacy. Use this microdegree alongside the Wealth Vector Cards, which can be purchased in our Online Store (coming soon) or by downloading the app (links are in Step 1).
Microdegree Outcomes
You will learn how to use the 64 Wealth Vector cards to connect the profiles
You will discover the eight mega-myths in the world's most popular stories
You will learn the eight steps that make up your life and legacy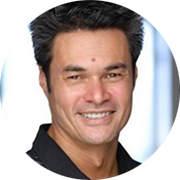 Your Microdegree Mentor
Roger James Hamilton is a futurist, social entrepreneur and bestselling author of the book The Millionaire Master Plan. He is also the creator of the Genius Test, Wealth Dynamics & Talent Dynamics profiling systems, used by over 800,000 people around the world.
Roger is the founder of Entrepreneurs Institute, delivering training to leaders and entrepreneurs around the world by igniting their Genius through a global community of online education, entrepreneur retreats and events.
Popular Reviews
Blaze
Stories give us Answers!
Wow! What a way to thrill and motivate to action in line withwho we are! Thank you, thank you, thank you!
Dynamo
My Legacy
Awesome 12 weeks - a lot of work left to do. Let the journey begin!