Vanessa Zamy
United States
Mentor rank #127 of 4243
Experienced Entrepreneur
Entrepreneur level:
Startup
The Business Defibrillator™ | Business Recovery Expert for Retail and Restaurant Businesses
Mentor experience
Clients praise our business consulting services for helping them to plan, prioritize, and implement strategies needed to progress their businesses closer to their goal and vision. Since our founding in 2019, Your Vision's Catalyst has provided premier consulting services with a positive track record for helping businesses assess their personal and business strategic areas for development that will position them towards efficient business continuity and growth. Thirteen years after opening her brick-and-mortar antiques shop, Lori found herself with stagnant sales 2018-2020 before squandering thousands of dollars on failed marketing tactics in 2021. After employing our approach, Lori ended 2021 with a 41% increase in sales from the previous year! Currently, Lori enjoys better sleep and trips around the US with her husband as they await their granddaughter's birth. Talina understandably did not think she could move forward after unexpectedly losing her husband, and her substitute teacher job during the pandemic. After applying our approach, she shares, "The business is thriving just taking Vanessa's advice." Armed with the abundance of her dog-breeding business, Talina moved forward on her dream to write a children's book and was recognized by a major regional media outlet. Currently, Talina is helping one of her four children start a graphic design business.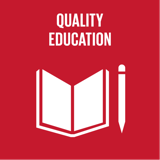 Quality education and lifelong learning for all
Top 5 Passions
Freedom

Balance

Relaxation

Travel

Wealth
Vanessa's Genius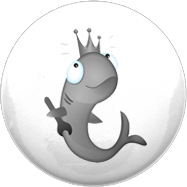 Steel
Takes care of the detail, but often over-cautious, like Mark Zuckerberg & Benjamin Franklin.
Degrees
Ongoing
Completed
Created
Sort By
Welcome to the community! Please introduce yourself to the group, show support to others, and HAVE FUN!! As a member of this group, you also get your own personal concierge, someone on #TeamCatalyst to support you during your experience We're here for you! Introduce yourself with a photo reflecting something you love doing - reading, hiking, teaching, sleeping, etc. #HustleAndBreathe