Mentor experience
I am a multi-passionate. I have 14 years of pharmaceutical industry experience. I enjoy learning so much that I seek new ways to develop my knowledge and skills. I ventured to Digital Marketing to learn how to be a part of this new era of digitalization. In the process of self-healing, I was bound to realize that mental health is as important as our physical health. This started my journey to have a business of self-healing.
Geraldine's Genius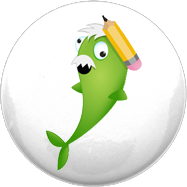 Dynamo
Great at starting things, but not so good at finishing, like Albert Einstein & Richard Branson.
Reviews
Recently Added
No Reviews found
Sort By
I did not receive any emails or links for this event, even though I already paid for it. Is there any chance I could watch the replay?
Where is the link? Please
How to get inside the conference? I didn't received any links