Michelle's Genius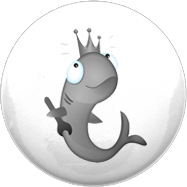 Steel
Takes care of the detail, but often over-cautious, like Mark Zuckerberg & Benjamin Franklin.
Degrees
Ongoing
Completed
Created
Reviews
Recently Added
No Reviews found
Featured Post
Sort By
Welcome to Day 2 of our Global Entrepreneur Summit! This is where you can find your fellow entrepreneurs and mentors!
For all of you that join our Wealth Dynamics 5.0 Masterclass and received a Wealth Dynamics Token, please post your biggest take away from the event and what excited you when you found out about your profile!!
Join the for the launch of Entrepreneur Dynamics 5.0.
BIG NEWS!!! Roger Hamilton is back on stage for the Global Entrepreneur Summit happening in London this December! And as if that alone wasn't exciting enough, we also just confirmed Peter Diamandis!! This will be one of the biggest events for entrepreneurs this decade, and trust us, you don't want to miss it! Just for being part of this private Facebook group, you're getting pre-access. We only have 75 VIP tickets available (and they will definitely sell out). If you already know you want to go, here is the link to secure your ticket:
https://globalentrepreneursummit.geniusu.com/
Learn how to attract new customers, maximise profits, increase impact and work from anywhere at our live event by joining the world's largest entrepreneur summit on Thurs, Dec 1 to Fri, Dec 2.
Genius Group Partner Conference 29th September 2022
Gentle reminder everyone! We are starting at 8am UK today! See you then!
Welcome to the Partner Conference! This is the pinned post we will be dropping information during this amazing 4 hour session!
Hey everyone! Last minute reminder ahead of our conference tomorrow! Partner Conference The $500k Blueprint Launch Workshop Join Roger, the EI/GU Leaders and speakers and panelists on Thursday - TOMORROW, and discover what it takes to build a $500k promotion plan! This is a completely free event for all Partners and VIPs, and that includes YOU. This 4-hour workshop will cover different topics and speakers, giving you the opportunity to learn, grow and develop your $500k Blueprint with practical next steps from specific speakers and stories. And I know that some of you have still not registered! Please click below to find out more and register now. Registration before the event is important - let us get you set up in advance with all the resources and links you need to make the very most of this awesome event.
https://partners.geniusu.com/conference/?utm_source=GeniusU&utm_medium=GUcircle
Partner Conference - The $500k Blueprint Launch