Welcome to Flow Consultant on GeniusU
Flow Consultant Accreditation Program
About the Flow Consultant Mission
You are on the Flow Consultant Certification page. Once qualified as a flow consultant, you will be qualified to provide profile debriefs of both Wealth Dynamics and Talent Dynamics. You will be provided with support, connection and resources as a part of the Entrepreneurs Institute consultant community, together with mentor tools on GeniusU.
Main Outcomes
Online certification course and trainer community here on GeniusU
2 day intensive training programme with a highly experienced Master Trainer.
A license to sell Talent Dynamics and Wealth Dynamics profiles and debriefs to your clients and teams.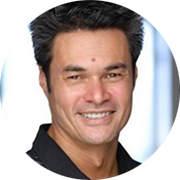 Your Mission Mentor
Roger James Hamilton is a futurist, social entrepreneur and bestselling author, including the upcoming book, "The Millionaire Master Plan". He is also the creator of the Genius Test, Wealth Dynamics & Talent Dynamics profiling systems, used by over 250,000 people around the world.
Roger is the founder of Entrepreneurs Institute, delivering training to leaders and entrepreneurs around the world by igniting their genius through a global community of online education, entrepreneur retreats and events.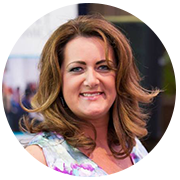 Your Mission Mentor
Michelle has been the Global Partnerships Manager in Entrepreneurs Institute since May 2015 working with our 4000 affiliates and consultants globally. Prior to that, Michelle founded Talent Dynamics in 2009, in partnership with Roger James Hamilton. Talent Dynamics is an extension of Wealth Dynamics and is specifically for teams and organisations to build Trust and Flow. It grew to over 350 licensed consultants in 20 countries during the 6 years. During this time Michelle also founded the Trust Conference and Trust Awards. Prior to becoming a fully fledged Entrepreneur, Michelle had a very successful corporate career, having been the Head of Leadership Development for the UK and Ireland for Marks & Spencer. Michelle loves to have fun and socialise and can always be found at a good party.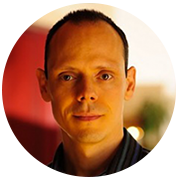 Your Mission Mentor
Jan is a pioneer of the new business paradigm and purpose-driven enterprise. Since 2007 he has been using Wealth and Talent Dynamics as an essential element to empower and inspire his entrepreneurial and corporate clients to increase their performance, flow and sense of purpose in their businesses as well as in their lives. As a Talent Dynamics Master Trainer, Jan has trained Flow and Performance consultant on four continents. He and his wife Bea have been EI Global Partners in Czech Republic and Slovakia. Jan loves to laugh, play and sing as much as he loves to train, transform and entertain people in his trainings.
Mission Objective
When you are certified on GeniusU as a Flow Consultant, you will be qualified by Entrepreneurs Institute to provide profile debriefs of both Wealth Dynamics and Talent Dynamics. You will receive your Flow Consultant Accreditation after completing this online certification course. As part of the certification fee, you will also be invited to a two day training workshop to learn how to integrate this certification into your business. The Flow Consultant workshops take place throughout the world and throughout the year, and you can choose the date and location that suits you. In addition to all the benefits of our affiliates and resellers, as a Flow Consultant you get entry into our consultant community, where we share best practices and the latest success strategies in coaching and training globally. You will also have access to our monthly training webinars and online resources. You will be recognised as a Flow Consultant on GeniusU, with a consultant profile, ability to be reviewed and given testimonials by your clients, as well as being included in our industry-specific and location-based directory. This status gives you access to track the progress of your clients and customers on the world's leading entrepreneur and transformational education platform.
Popular Reviews
Dynamo
Amazing program, just wow!
Love this Microdregree because if gives me a system and words to describe the flow of energy in people and organisation in a succint and energizing way. I am so curious to see how I will bring this together with the flow of energy in buildings and how to apply it to teams and organisations. Leading learning at it´s best.
Dynamo
Awhhh Snizzap!
Certified and feeling Good. What a wonderful process. Thank you team for putting this together :)
Blaze
Absolutely LIFE CHANGING!!!
Having just completed my Flow Consultant training, I am so excited to be able to help entrepreneurs and small business teams to create more Trust, get into more Flow and maximize their Value and Leverage in the right places to expand their wealth! HIGHEST RECOMMENDATION!!!
Dynamo
Flow Consultant
Excellent training! The explanations of the profiles are very clear and deep. Thank you!
Dynamo
In Depth Insights Into The Frequencies and Profiles
If you truly desire to understand some of the foundational concepts presented inside of GeniusU then this certification is a must. I learned and have integrated the importance of Flow and Trust in business relationships. Able to communicate more clearly on my strengths and weaknesses based on my profile.
Dynamo
Great Course
The debrief exercise was a great way to get the details clear in my head. After multiple tries I was finally satisfied that I had covered all the topics and knew what I was talking about.
Blaze
Flow Consultant Certification
A fantastic Certification Process. So glad that I took the ride.
Dynamo
I am Finally Flow Consultant
After awhile, I finally completed the course. It's not the program's fault but it is all my responsibility and fault. I own it fully and realised that I need to do something better. I learn more about myself when I do debrief as much as my client. Doing the debrief is more beneficial for me as I grow myself as well in knowing better other people's strength and know better how to place myself. I am grateful for the opportunity and looking forward to implement this as part of my accountancy practice and offer this as a stand alone product to all my clients, whether they ended up becoming my tax client or not. I am always grateful.
Steel
Super Program - Great Experience!
Super excited to have the Flow Consultant certification. Great training program with significant depth. As a recommendation, study & take detailed notes. If you do the program will take longer, but you will create the foundation for your WD presentation to the world. Now time to follow the Freqs!
Steel
Insightful & Impactful
I got to know more about myself while completing the Flow Certification Course. Thank you Genius U team!