Welcome to the Your Genius Microdegree
Which path would support you to feel like a genius? When you follow your natural genius, you live life with less resistance - and joy and success naturally flow towards you. Take the simple and free Genius Test and discover your genius.
Welcome to the Your Genius Microdegree
Learn how to radically transform your time and your team by organizing yourself around what you are best at.
The test will tell you what your natural talents are and what type of work naturally suits you most. It can also be a guide for how to build your teams and relationships, and how to increase your overall wealth. Let this be the beginning of a transformational journey. Find out how to learn, lead, live and love in your natural way, and how to grow the genius inside you.
Microdegree Outcomes
You will learn what the 4 Geniuses are and which one is yours
You will find your natural path to learn, live, lead and love
You will learn how to grow your flow and the genius inside you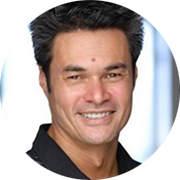 Your Mission Mentor
Roger James Hamilton is a futurist, social entrepreneur and bestselling author of the book The Millionaire Master Plan. He is also the creator of the Genius Test, Wealth Dynamics & Talent Dynamics profiling systems, used by over 800,000 people around the world.
Roger is the founder of Entrepreneurs Institute, delivering training to leaders and entrepreneurs around the world by igniting their Genius through a global community of online education, entrepreneur retreats and events.
Popular Reviews
Steel
Great
Great lesson, made me think more about who i really am
Blaze
An Interesting and Wonderful IQ/Genius test
This test helps me better than any other IQ test to know how genius I am
Yellow
Wonderful
I'm so happy to being here and getting this knowledge. For the first time, I have found a framework that is in line with my spirituality, and I love the concept of cycles and circles. I'm grateful for getting this knowledge for free
Dynamo
Great Insight
Really helped me understand more about myself and where to focus my energies on.
Steel
Your Genius Microdegree
I had so many light bulb moments as I went through each step. It felt like having pieces of a puzzle for many years, not knowing what to do with them, but also instinctively knowing that I should not throw the pieces away. The pieces are starting to fall into place, but it's not yet complete. The idea of eventually completing (understanding) the puzzle is exciting. Thank you so much for your guidance and generosity. You are truly a light for people like me.
Tempo
Mrs Makhathini
I find this program will help me learn more about myself.
Dynamo
Great insights
Really loved the 6 videos of learn, lead, live, love, winning and losing formula. This first step is a must!
Dynamo
Genius
Made you realize about yourself and many things. A mind blowing reading.
Dynamo
Im so excited about this
I feel like I found so many answers to my questions. Knowing how to leverage my Genius to flow is definitely life changing. I cant wait to begin my new chapter with this new found freedom!
Infrared
My True Reflection
Genius Test confirmed the type of person I am and it revealed more..