Welcome to the Your Genius Microdegree
Which path would support you to feel like a genius? When you follow your natural genius, you live life with less resistance - and joy and success naturally flow towards you. Take the simple and free Genius Test and discover your genius.
Welcome to the Your Genius Microdegree
Learn how to radically transform your time and your team by organizing yourself around what you are best at.
The test will tell you what your natural talents are and what type of work naturally suits you most. It can also be a guide for how to build your teams and relationships, and how to increase your overall wealth. Let this be the beginning of a transformational journey. Find out how to learn, lead, live and love in your natural way, and how to grow the genius inside you.
Microdegree Outcomes
You will learn what the 4 Geniuses are and which one is yours
You will find your natural path to learn, live, lead and love
You will learn how to grow your flow and the genius inside you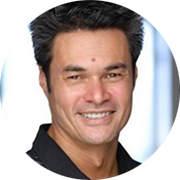 Your Mission Mentor
Roger James Hamilton is a futurist, social entrepreneur and bestselling author of the book The Millionaire Master Plan. He is also the creator of the Genius Test, Wealth Dynamics & Talent Dynamics profiling systems, used by over 800,000 people around the world.
Roger is the founder of Entrepreneurs Institute, delivering training to leaders and entrepreneurs around the world by igniting their Genius through a global community of online education, entrepreneur retreats and events.
Popular Reviews
Blaze
I recommend this microdegree
This content is amazing and has helped me figure out the team dynamics in our business with immediate solutions as a result. It is brilliant and I will recommend this to anyone who is struggling to get to flow in their business, organization, or life.
Dynamo
Genius Aha
So I've known my genius for awhile but had not done this micro degree. It is essential, not just to know my own better but to know everyone and thing around me. A lot of insight packed into this. Loved the candle analogy.
Dynamo
Microdegree
Simple and better than anything I ever learned about Personal Development anywhere!
Dynamo
Good Stuff
Love this micro degree, and learning about my particular, and others, type of genius.
Blaze
Thanks , the first step is to discover yourself!
Thanks, this is the best way to embark on a new adventure. Starting with ourselves, understanding who we are and where we want to go is an exercise that many underestimate. While it must always be the starting point for every initiative we want to undertake. Thanks for making it so simple ...
Tempo
Your a Genius
This was a eye opening experience and from this it was just an awesome outcome for me because know i know that i was not as lost as i felt because of how I thought and felt. I am grateful lto relieve some of my fears because of this and now i get to move forward feeling more relax not stress out
Blaze
Fantastically insightful!
I've done the Genius test 5 years ago so did some of my friends. Still the same, great to have a refresher. Great baseline to grow to the next level! Fantastically insightful!
Blaze
Nice
Eye opening to hear all different types of things and they arent wrong at all. They are just playing a different game. We have to find our own game to leverage our genius to perform at our highest potential while also be aware of other potential killers of us and balance things out as we move through the seasons.
Dynamo
Really impressed!
Brilliant course with everything well explained and lots of great examples. Knowing yourself, your strenghts and also other people's genius is crucially important for a fulfilled life. Many thanks!
Blaze
Very insightful
Did part of this microdegree 5 years ago. Revisiting and gathering info onto my existing comprehension has proven to be a perfect supplement to where I'm at in life. Fantastic course guys! 7 out of 5