Welcome to the Your Genius Microdegree
Which path would support you to feel like a genius? When you follow your natural genius, you live life with less resistance - and joy and success naturally flow towards you. Take the simple and free Genius Test and discover your genius.
Welcome to the Your Genius Microdegree
Learn how to radically transform your time and your team by organizing yourself around what you are best at.
The test will tell you what your natural talents are and what type of work naturally suits you most. It can also be a guide for how to build your teams and relationships, and how to increase your overall wealth. Let this be the beginning of a transformational journey. Find out how to learn, lead, live and love in your natural way, and how to grow the genius inside you.
Microdegree Outcomes
You will learn what the 4 Geniuses are and which one is yours
You will find your natural path to learn, live, lead and love
You will learn how to grow your flow and the genius inside you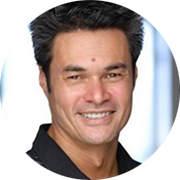 Your Mission Mentor
Roger James Hamilton is a futurist, social entrepreneur and bestselling author of the book The Millionaire Master Plan. He is also the creator of the Genius Test, Wealth Dynamics & Talent Dynamics profiling systems, used by over 800,000 people around the world.
Roger is the founder of Entrepreneurs Institute, delivering training to leaders and entrepreneurs around the world by igniting their Genius through a global community of online education, entrepreneur retreats and events.
Popular Reviews
Blaze
Oprah winfrey
Focus on literature,self improvent,mind fulness,spirituality. popularized and revolutionized. Who had on couraged her to speak in public and "gave me a positive sense of myself".
Dynamo
Revealing
I learned a lot about myself and where I need to be applying the majority of my efforts
Tempo
An amazing journey to finally sync into my flow!
I've been seeking this journey for many years and am so excited to have finally been led to geniusU! Thank you so much, Roger Hamilton! I am feeling a level of hope that I haven't previously felt before because I truly resonate with your processes and the way that you've articulated "finding your flow" with the Spirit being a necessary piece. With Love and Gratitude, Salena Billings
Blaze
Peter Tait
Very interesting to go back and take the test again after a long time. 100 % true and being a BLAZE energy is a good thing, because I have the opportunity to work with people who have similar experiences and skills Kind regards Peter Tait
Steel
WOW
Amazed at how well Steel genius explains the traits to my personality and how I operate they really hit the nail on the head and i am excited for what's next I hope to be able to utilize this info in some way to benefit considering i feel like I have known that there are quirks to my genius, but others have shot me down because of them. I can't wait to figure out how to flow with a team and not be worried that I will come to a roadblock that I can't work around do to these quirks.
Blaze
Incredibly insightful
This is a very detailed programme, it's provided clarity for me as a Blaze type, to be more in my natural flow and WIN bigger! I'm deeply grateful for this.
Dynamo
informative
VERY INFORMATIVE AND USEFUL LEARNING. I AM DYNAMO TYPE OF GENIUS AND THIS LEARNING WILL BE HELPFUL TO FIND MY ENERGIES.
Steel
Review
It was really helpful and good. I think they could make it more easy to use
Tempo
Genie
Great lessons once again. It is getting clearer for me. Thanks and keep up the great work.
Steel
Excellent info
Really enjoyed learning this information and can readily see the application across many facets of life.