Welcome to the Your Genius Microdegree
Which path would support you to feel like a genius? When you follow your natural genius, you live life with less resistance - and joy and success naturally flow towards you. Take the simple and free Genius Test and discover your genius.
Welcome to the Your Genius Microdegree
Learn how to radically transform your time and your team by organizing yourself around what you are best at.
The test will tell you what your natural talents are and what type of work naturally suits you most. It can also be a guide for how to build your teams and relationships, and how to increase your overall wealth. Let this be the beginning of a transformational journey. Find out how to learn, lead, live and love in your natural way, and how to grow the genius inside you.
Microdegree Outcomes
You will learn what the 4 Geniuses are and which one is yours
You will find your natural path to learn, live, lead and love
You will learn how to grow your flow and the genius inside you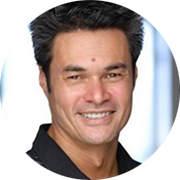 Your Mission Mentor
Roger James Hamilton is a futurist, social entrepreneur and bestselling author of the book The Millionaire Master Plan. He is also the creator of the Genius Test, Wealth Dynamics & Talent Dynamics profiling systems, used by over 800,000 people around the world.
Roger is the founder of Entrepreneurs Institute, delivering training to leaders and entrepreneurs around the world by igniting their Genius through a global community of online education, entrepreneur retreats and events.
Popular Reviews
Steel
Review
It was really helpful and good. I think they could make it more easy to use
Tempo
Genie
Great lessons once again. It is getting clearer for me. Thanks and keep up the great work.
Steel
Excellent info
Really enjoyed learning this information and can readily see the application across many facets of life.
Tempo
Nice test
Interesting test as I fall between two categories. Great to see difference and how it impacts work and life
Dynamo
It put everything I do in order!
I feel so much better about my genius, as I can now be recognized and seen for my true value. I know what is mine to do, and I can finally stop criticizing myself for not having other genius' strengths.
Blaze
Genius
This mini course offered me awareness and understanding about myself and where I can find my flow. It over delivered on my expectations. THANK YOU!!!!
Dynamo
Like a cartoon, every time I watch, I find and notice something new
The main "disadvantage" of this test is its simplicity. I see this with my mentees: Someone sees it for the first time and everything seems obvious. And he skips, goes to advanced missions, about investing or entrepreneurship, instead of delving in and having a strong foundation. I guess that's why most of the valuable content and AHA-moments are discovered here after a long time.
Dynamo
Insightful
Getting to really know yourself and understand who you are and why you do what you do is a priceless first step to creating the life you actually desire. Going through the GeniusU courses are an excellent first step down that path.
Blaze
Not the complete picture
Taking the test and going through the microdegree course, I can see a lot of details, complementing what I already know from other personality tests and educations. This course gives me awareness of a new perspective, a new to see things, that I find intriguing. However, I also find it difficult to connect to, and match with, the other test and educations I have attended regarding personality trades and types of personality, confusing me a little. I would have liked to see this connected to Myers-Briggs or the Color scheme personality test, or some other system. I find this perspective a little isolated. But, I found it most useful and interesting. :-)
Blaze
Long time no talk
What is to overthrow? Do you have the brains? Did you know that a whole fried chicken is a just a one piece to ingest? Have you ever stolen a one piece? So, if one piece of the puzzle is missing, you can't play the game