Welcome to the Your Genius Microdegree
Which path would support you to feel like a genius? When you follow your natural genius, you live life with less resistance - and joy and success naturally flow towards you. Take the simple and free Genius Test and discover your genius.
Welcome to the Your Genius Microdegree
Learn how to radically transform your time and your team by organizing yourself around what you are best at.
The test will tell you what your natural talents are and what type of work naturally suits you most. It can also be a guide for how to build your teams and relationships, and how to increase your overall wealth. Let this be the beginning of a transformational journey. Find out how to learn, lead, live and love in your natural way, and how to grow the genius inside you.
Microdegree Outcomes
You will learn what the 4 Geniuses are and which one is yours
You will find your natural path to learn, live, lead and love
You will learn how to grow your flow and the genius inside you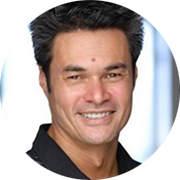 Your Mission Mentor
Roger James Hamilton is a futurist, social entrepreneur and bestselling author of the book The Millionaire Master Plan. He is also the creator of the Genius Test, Wealth Dynamics & Talent Dynamics profiling systems, used by over 800,000 people around the world.
Roger is the founder of Entrepreneurs Institute, delivering training to leaders and entrepreneurs around the world by igniting their Genius through a global community of online education, entrepreneur retreats and events.
Popular Reviews
Blaze
Educator, parent
have learned so much!!! The part of the course that hit me the hardest is the "Losing Formula". It clearly illustrated how easily we can break each other down. It also showed me why I was unhappy in previous jobs. The good news is, now that I know, I think, through pracise, I will be able to turn it into a "Winning Formula" or at the very least, circumvent the situation or change the way I react to the situation. I cannot change the situation or the people involved in the situation. I can only change my reaction to the situation and the people involved.
Blaze
Educator, parent
For me, the most powerful realization is how we can break each other down. I looked at my own family, work, and past work experiences. I realized where I could improve as a parent since I am actively mentoring my young men in their lives but what would work for me, won't really work for them. I am reasonably new to my current place of employment and it also allowed me the freedom to imagine how I can make a more positive impact on the business, ways that I can contribute other than just doing my JOB.
Blaze
Excellent
To learn about how yourself and how you fit into the Four areas of the our body and mind. To learn how to trust one another and collaborate and succeed together
Dynamo
Dynamo Genius
Discovering that I was held under the Dynamo genius I found it to be quite interesting the information provided
Dynamo
Fabulous wisdom to now apply
Thank you - this is stellar information for me and my team to create galactic success! beyond grateful and have already begun implementation!
Blaze
The Genius in You
Explore yourself in this self-evaluation programme & get to know your strengths & weaknesses. Recommended for all ages!
Dynamo
Worth learning
It's a great to know about types of genius and their leadership, learning styles, living style, loving style, also win and lose formula.
Blaze
Foundation for using this brilliant system
Be thorough, explore with Roger the foundation and detail which will inspire you personally and empower you to improve how you work with others. I am a Blaze genius, a Supporter. I'm out and about meeting people, sharing, gathering, networking and shining- Light on you and me. Its not just about action, its the right action which will build a new level.
Blaze
Mr
I love it too much. I wish I can have GeniusU material to run a training in my neighborhood, so people can be revived.
Blaze
Wonderful initiative to get to know yourself and those in your team
I loved it, it was simplistically presented yet had depth with each step.