Welcome to the Your Genius Microdegree
Which path would support you to feel like a genius? When you follow your natural genius, you live life with less resistance - and joy and success naturally flow towards you. Take the simple and free Genius Test and discover your genius.
Welcome to the Your Genius Microdegree
Learn how to radically transform your time and your team by organizing yourself around what you are best at.
The test will tell you what your natural talents are and what type of work naturally suits you most. It can also be a guide for how to build your teams and relationships, and how to increase your overall wealth. Let this be the beginning of a transformational journey. Find out how to learn, lead, live and love in your natural way, and how to grow the genius inside you.
Microdegree Outcomes
You will learn what the 4 Geniuses are and which one is yours
You will find your natural path to learn, live, lead and love
You will learn how to grow your flow and the genius inside you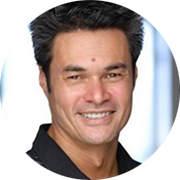 Your Mission Mentor
Roger James Hamilton is a futurist, social entrepreneur and bestselling author of the book The Millionaire Master Plan. He is also the creator of the Genius Test, Wealth Dynamics & Talent Dynamics profiling systems, used by over 800,000 people around the world.
Roger is the founder of Entrepreneurs Institute, delivering training to leaders and entrepreneurs around the world by igniting their Genius through a global community of online education, entrepreneur retreats and events.
Popular Reviews
Steel
Your Genius
Each of these courses are helping to gain an understanding of how I need to be thinking in business.
Steel
Great motivation.
So interesting and l learned a lot and.got motivated to follow what.lbe.learned here it's really.a great help
Steel
Different approach
It is a different way to show that we are all geniuses and we all have our strengths to walk our path with more fulfillment. I enjoyed finding out more about myself but more importantly my place in a team.
Blaze
Extremely helpful and insightful
I really appreciate this micro degree. It has really helped me look at how I am operating and why I experience so much resistance. It helped me see that "I don't have enough team". It also helped me see that my wife is a Tempo genius and that I should be aware of her emotional needs and ways to operate
Dynamo
Good Content and Reassuring Intro
Your content was well put together and had intentional "Flow." I suppose that Spirit Insight is working for your Team. I'm looking forward to the growth. CHeers!
Steel
Love knowing my Genius type
It has been very helpful to know how can we get the best from our Genius type
Dynamo
Incredible Insight!
I loved taking the microdegree with GeniusU to find out my own Genius. It is very insightful to know that I am not meant to do it all and that with the right team in place - we all win!
Blaze
Oprah winfrey
Focus on literature,self improvent,mind fulness,spirituality. popularized and revolutionized. Who had on couraged her to speak in public and "gave me a positive sense of myself".
Dynamo
Revealing
I learned a lot about myself and where I need to be applying the majority of my efforts
Tempo
An amazing journey to finally sync into my flow!
I've been seeking this journey for many years and am so excited to have finally been led to geniusU! Thank you so much, Roger Hamilton! I am feeling a level of hope that I haven't previously felt before because I truly resonate with your processes and the way that you've articulated "finding your flow" with the Spirit being a necessary piece. With Love and Gratitude, Salena Billings