Welcome to the Your Passions Microdegree
How can you align your life to your passions? With this microdegree you will gain clarity about how to align your life to your most important passions. Learn how to redesign how you learn, live, earn and give in a way that sparks your passions. Find out how to connect your team and customers to their passions in a way that creates powerful, lasting impact. Take the free Passion Test.
Your Passion - Welcome
On GeniusU we are partnering with the world renowned experts and New York Times bestselling authors of the book "The Passion Test", Janet Bray Attwood and Chris Attwood.
Microdegree Outcomes
You will get clarity on what you are most passionate about in your life
You will discover how to align your life and goals to your passions
You will connect with others who share the same passions as you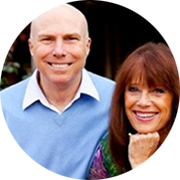 Your Microdegree Mentor
Janet Bray Attwood and Chris Attwood are NY Times bestselling authors of 'The Passion Test', which has become the #1 tool used worldwide to discover passion and connect with purpose, involving 1,200 Passion Test facilitators in 50 countries.
They've shared the stage with people like His Holiness the Dalai Lama, Sir Richard Branson, Nobel Laureate F.W. deKlerk, Tony Hsieh, the late Stephen Covey, Jack Canfield and others.
In their newest book, Janet and Chris provide an easy-to-understand guide to discovering the unique design of your life and tools for getting aligned with that design so your life flows with ease.
Other books: 'The Effortless Path to Discovering Your Life Purpose and Your Hidden Riches' - 'Unleashing the Power of Ritual to Create a Life of Meaning and Purpose'. Their programs are based on the principle of "Inspiring Transformation Through Love".
Popular Reviews
Blaze
Great course
This was an eye-opener and I am super excited to learn more.
Happy place
The flower that grows and sessions growth, lovely senses and flow.
Dynamo
Passion micro degree
Lots of interesting viewpoints and notions to consider. A stimulating session.
Dynamo
Passion
I really enjoyed discovering my top 5 passion, setting intention and markers! great tool, thank you
Blaze
Great Insight!
I enjoyed going through this microdegree, and learning more about my top 5 passions. The best part was identifying my markers and understanding the 5 frequencies and how they are related to my passions.
Steel
Purpose Driven
I really enjoyed the writing down my markers. This really created a more clearer picture of who I am and what u value most.
Dynamo
Passion Test
It's really great to know I'm validated knowing I'm on the right path
Tempo
Gives you a whole new perspective
I learnt some things about myself I was not previously aware of.
Blaze
Insightful Micro-Degree with actionable results
A fun degree to take. The videos, the report and the whole content makes sense and taught me where to put more of my attention and how to set my intentions in order to live up to my potential.
Dynamo
a great reminder
having qualified as a Passion Test Facilitator in Sydney with Janet in 2011, this was a great reminder of the simple system to use to get really clear on your core passions for life. keeps you focused on what you are here to create and choose to experience