Welcome to the Your Passions Microdegree
How can you align your life to your passions? With this microdegree you will gain clarity about how to align your life to your most important passions. Learn how to redesign how you learn, live, earn and give in a way that sparks your passions. Find out how to connect your team and customers to their passions in a way that creates powerful, lasting impact. Take the free Passion Test.
Your Passion - Welcome
On GeniusU we are partnering with the world renowned experts and New York Times bestselling authors of the book "The Passion Test", Janet Bray Attwood and Chris Attwood.
Microdegree Outcomes
You will get clarity on what you are most passionate about in your life
You will discover how to align your life and goals to your passions
You will connect with others who share the same passions as you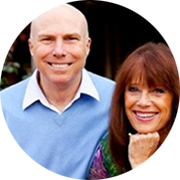 Your Microdegree Mentor
Janet Bray Attwood and Chris Attwood are NY Times bestselling authors of 'The Passion Test', which has become the #1 tool used worldwide to discover passion and connect with purpose, involving 1,200 Passion Test facilitators in 50 countries.
They've shared the stage with people like His Holiness the Dalai Lama, Sir Richard Branson, Nobel Laureate F.W. deKlerk, Tony Hsieh, the late Stephen Covey, Jack Canfield and others.
In their newest book, Janet and Chris provide an easy-to-understand guide to discovering the unique design of your life and tools for getting aligned with that design so your life flows with ease.
Other books: 'The Effortless Path to Discovering Your Life Purpose and Your Hidden Riches' - 'Unleashing the Power of Ritual to Create a Life of Meaning and Purpose'. Their programs are based on the principle of "Inspiring Transformation Through Love".
Popular Reviews
Game Changer
If you are wondering at all what you are meant to do in this crazy life, take this course
Dynamo
I'm am so grateful I found this test!
I really enjoyed this! Nice learning by this method of a deeper approach to help discover one's true Passions!
Blaze
Great Experience
Do Challenge yourself with a very thin layer of analysing yours Passion.. Such a Wonderful experience...
Blaze
Passion Test
This training was good. I wish there was a worksheet to print to engage with the concepts more during the learning process. It would also have been nice to have known there was a test at the end of the training.
Dynamo
Knowing Your Passion
This has been a wonderful journey for me to know my actual passion and learning what and how each categories helps in making who we are gives me the clarity in life. Everyone should go through this to find out more about what makes them tick and what not and why as it is a crucial part of our lives. I could not imagine in moving forward in life without knowing our passion. Try it NOW!
Dynamo
Passion test
The outcome surprised me, assured me, and clarified a lot about my passion
Steel
Passion Test
The Passion Test is very informative and worth while for anyone considering doing it
Steel
Love knowing my passions
Greta to be clear in my passions and the milestones to achieve them. I was disappointed that the playbook at the end did not save my results. i would have liked to print my milestones.
Dynamo
Finding your Passions
Good exercise to do - took several days. Need to do again to further refine what it is that I really want to do. Also provided a big picture map and a way to measure progress. As well as a to do list - if i want to go there - be that person - then I need to do this... *bjane
Blaze
Samwell
Love the clarity here form this test to bring focus to my highest values