Welcome to Your Purpose Microdegree
Finally discover your true 'why' with the Purpose Test, and learn the key steps to align your daily life to your deepest meaning and motivation. Align with others who have the same purpose as you and give back through our partners, Buy1Give1.
About Your Purpose Microdegree
Once you know your purpose, your life does change forever. Your purpose defines everything you do - from getting out of bed every morning to whom you choose to work and spend your life with. By giving back to others through creating value, you not only grow and move further towards your own purpose, but you also inspire others to discover their own big "Why?". By working through this microdegree, you will not only know your purpose, but you will also have clear steps to follow and to measure your purpose.
Microdegree Outcomes
You will learn which of the 17 UN Global Goals is your No.1 purpose
You will connect with others who share the same purpose as you
You will find simple ways to contribute immediately with B1G1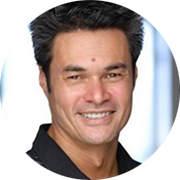 Your Microdegree Mentor
Roger James Hamilton is a futurist, social entrepreneur and bestselling author of the book The Millionaire Master Plan. He is also the creator of the Genius Test, Wealth Dynamics & Talent Dynamics profiling systems, used by over 800,000 people around the world.
Roger is the founder of Entrepreneurs Institute, delivering training to leaders and entrepreneurs around the world by igniting their Genius through a global community of online education, entrepreneur retreats and events.
Popular Reviews
Blaze
Empowering
Working together as one, for peace and making the world a better place
Steel
I'm most appreciative of these microdegrees.
The knowledge and practicality of these microdegrees enables you to move forward when you apply what you've learned.
Inspiring
This program was full of insight and knowledge on your purpose which is an important aspect of your why but yet neglected by many. Going through the degree my mindset shifted and I realized a sense of clarity and confidence.
Tempo
Be clear on purpose
What a very insightful and rich microdegree. Highly recommended to everyone to be clear and gain even more clarity and assurance around your purpose and live it truly. Thank you.
Dynamo
Purposeful
A great microdegree that raised my self awareness to look at things greater than myself. It is so easy to get in stuck in a rut only looking at what's right in front of you and not seeing the bigger picture.
Dynamo
A must do for everyone, especially newcomers
The wisdom that Roger shares throughout the MD has deeply impacted me. I realized I was lacking purpose and it's the cause of every other lack in my life. Thank you for that.
Infrared
This is a life changer
After learning and my purpose is clear I see myself living a simple and productive life.
Dynamo
This gave me so much insight
I loved this micro degree and it came just in about the perfect time! So many things resonated with me and I'm so excited to be part of this group as I know we are already connected in intention.
Dynamo
My Purpose
When I understand my primary purpose, I really find energy and direction. My day will be more meaningful and I ensure that I am on the right track.
Tempo
Purpose
I now realise how important it is to not only have a purpose but to know and recognise it too. I will certainly be gearing my business towards my purpose. Thank you