Welcome to Your Purpose Microdegree
Finally discover your true 'why' with the Purpose Test, and learn the key steps to align your daily life to your deepest meaning and motivation. Align with others who have the same purpose as you and give back through our partners, Buy1Give1.
About Your Purpose Microdegree
Once you know your purpose, your life does change forever. Your purpose defines everything you do - from getting out of bed every morning to whom you choose to work and spend your life with. By giving back to others through creating value, you not only grow and move further towards your own purpose, but you also inspire others to discover their own big "Why?". By working through this microdegree, you will not only know your purpose, but you will also have clear steps to follow and to measure your purpose.
Microdegree Outcomes
You will learn which of the 17 UN Global Goals is your No.1 purpose
You will connect with others who share the same purpose as you
You will find simple ways to contribute immediately with B1G1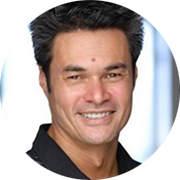 Your Microdegree Mentor
Roger James Hamilton is a futurist, social entrepreneur and bestselling author of the book The Millionaire Master Plan. He is also the creator of the Genius Test, Wealth Dynamics & Talent Dynamics profiling systems, used by over 800,000 people around the world.
Roger is the founder of Entrepreneurs Institute, delivering training to leaders and entrepreneurs around the world by igniting their Genius through a global community of online education, entrepreneur retreats and events.
Popular Reviews
Blaze
Gets You Started
Love all the steps and it was great retaking after a few years..
Steel
Purpose Driven
This micro degree was so impactful. I am excited at the new ideas I'm already coming up with and my new approach to manifest my dreams and goals.
Blaze
Like it but..
is the apprentice program still working because everyone needs this type of opportunities
Tempo
Thank You
Helping people who appreciate it is beautiful. what is right? give a hungry fish or teach him how to catch a fish?
Blaze
Purpose is the driving force of our life
Without Purpose there is no meaning to life. This micro degree provide some really great information on how to narrow down on your purpose in life
Steel
Connecting to the World goals
It is great to connect one's own purpose to the global UN goals so as to align with the world's movements and circles. Very strategic!
Tempo
Demitri Giannias
Great Microdegree to understand your purpose and taking action to live by it.
Dynamo
Nice Test
Everyone must be responsible to make this world a better place, Thanks for creating this Purpose test.
Steel
Entrepreneurship is more than most think it is about.
Microdegree helps in developing the purpose of being on earth, once the purposes enfold, a direction for channelizing bundled resources become clear and ready for utilization. Then you just need to take the first step of action which will switch on connections and open doors for being fruitful for the world.
Dynamo
The Driving Force in Life!
A great starter-pack to clarify what one's life vision is, and how to direct one's existing resources to start achieving results!