The Millionaire Master Plan
Welcome to The Millionaire Master Plan Microdegree
Learn which of the nine levels of the wealth spectrum you are currently at, and how understanding this master plan is critical to knowing the next step you will need to take in your entrepreneurial journey.
Welcome to the The Millionaire Master Plan Microdegree
When Roger James Hamilton wrote "The Millionaire Master Plan", he created a guide to financial success that provides you with a test and personalized plan based on where you are and where you want to go. The test is free for subscribers of Entrepreneur TV and readers of the New York Times Bestseller The Millionaire Master Plan. In this Microdegree you will learn which of the nine levels of wealth you are at, and the next step to take based on the level you are at.
Microdegree Outcomes
You will learn the specific steps to take based on your wealth level
You will have a flight plan to know where to go day-by-day
You will have measurable path to stay on track with your pre-flight checklist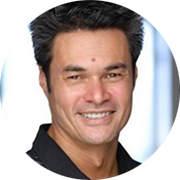 Your Mission Mentor
Roger James Hamilton is a futurist, social entrepreneur and bestselling author of the book The Millionaire Master Plan. He is also the creator of the Genius Test, Wealth Dynamics & Talent Dynamics profiling systems, used by over 800,000 people around the world.
Roger is the founder of Entrepreneurs Institute, delivering training to leaders and entrepreneurs around the world by igniting their Genius through a global community of online education, entrepreneur retreats and events.
Popular Reviews
Tempo
Helps you to get clear and find your path
Very helpful in acquiring clarity, a future vision and finding the first steps towards your future vision.
Blaze
Helpful start
A great place to start before diving into all the other micro degrees here on geniusU!
Dynamo
Millionaire Master Plan
I have proposed a great way for GU content to be brought to the top 30 Language groups. I hope Roger will implement it.!
Dynamo
Master Guide for a Master Plan
The MMP offers practical tools, insights and actions to help move you towards your future vision. So many takeaways for me - key win is getting clarity on what I need to STOP doing that is preventing me from achieving my vision, and creating healthy habits that move me forward more efficiently.
Dynamo
An encouraging check-in to kickstart my journey!
Grounds my mindsets and efforts to start small, and work towards achieving big. Thank you, Roger and the GeniusU team!
Dynamo
MMP RJW
Started this two months ago and just needed to shift a few things to fully engage. Lisa Michales recommended this as a priority and she was right. It was missing piece to the forward momentum I was trying to create. Great microdegree and a strong week for me. Thanks Roger and GeniusU
Blaze
Confrontational
Confrontational.. Thus an absolute necessity to go through this one. This basically is a guideline to get you through life
Blaze
Fantastic Process
Really helps you put things in perspective and find some easy steps to start changing how you are looking at your life and what you want.
Blaze
it was ok
i take time but it is worth it :) it was ok :)
Dynamo
About the course
It'a all what you need to start off on the right foot about entrepreneurship.