The Millionaire Master Plan
Welcome to The Millionaire Master Plan Microdegree
Learn which of the nine levels of the wealth spectrum you are currently at, and how understanding this master plan is critical to knowing the next step you will need to take in your entrepreneurial journey.
Welcome to the The Millionaire Master Plan Microdegree
When Roger James Hamilton wrote "The Millionaire Master Plan", he created a guide to financial success that provides you with a test and personalized plan based on where you are and where you want to go. The test is free for subscribers of Entrepreneur TV and readers of the New York Times Bestseller The Millionaire Master Plan. In this Microdegree you will learn which of the nine levels of wealth you are at, and the next step to take based on the level you are at.
Microdegree Outcomes
You will learn the specific steps to take based on your wealth level
You will have a flight plan to know where to go day-by-day
You will have measurable path to stay on track with your pre-flight checklist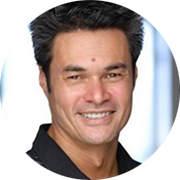 Your Mission Mentor
Roger James Hamilton is a futurist, social entrepreneur and bestselling author of the book The Millionaire Master Plan. He is also the creator of the Genius Test, Wealth Dynamics & Talent Dynamics profiling systems, used by over 800,000 people around the world.
Roger is the founder of Entrepreneurs Institute, delivering training to leaders and entrepreneurs around the world by igniting their Genius through a global community of online education, entrepreneur retreats and events.
Popular Reviews
Blaze
The Best Book in the World 😍😍😍😍😍😍😍😍😍😍
I understood how work wealth in life and what I should do now and after some time stepping on the new levels what I need to do there. It's amaizing guys !!!!! 🏆🏆🏆
Dynamo
It helped me enormously getting back on my purpose.
It helped me enormously getting back on my purpose, now I know what to do and have a clear vision.
Microdegree
Good job this is really helpful, but the site can be a little bit clearer it is a little hard to find everything
Dynamo
I now see clearly for the first time
This made me dig deep and really think about myself and my finances. I understand where and why I am where I am but I also know where and how to get to the next stage.
Blaze
Masterful !
Again another brilliant program that is detailed and insightful, this allowed me to deeply think about how i can improve my circumstances and level up to the next wealth level. The guide is provided with the action plan, now it's time for me to work the play!
Steel
Masterful!
I love this roadmap to have the plan in place for achieving my vision. Highly recommended!
Tempo
Millionaire master plan
Fantastic course to learn on me and how to grow to achieve my goals leading to my dream life.
Steel
My Personal Companion
I think this microdegree works best if your make it your friend.
Tempo
The Million Master Plan
For me, it is kind of like going into school, starting from being a student, to becoming a teacher, and then becoming a Guru. In between, by taking different actions and shifting our mindset, we move up to the next level. Different courses, different flows. Show up to be present, step up to clarify from where to where and then give back. 
Tempo
Mastermind Masterplan
Great insight into where I am and what I need to do to grow my business Thank you