MMP Infrared to Red: Consistent Cash
Welcome to the Consistent Cash Microdegree
This microdegree is relevant to you no matter which level of the Wealth Spectrum you are on. Learn not only the specific steps to move from Infrared 'Victim' to Red 'Survivor' level in the Wealth Spectrum, but also how to build a solid foundation to always be cash flow positive in your career, business and investments. Create a personalized plan that fits your natural talents, passions and purpose.
About MMP Infrared to Red: Consistent Cash Microdegree
This microdegree is free for subscribers of Entrepreneur TV and readers of the New York Times Bestseller The Millionaire Master Plan.
By taking this microdegree, you will know exactly how to create a Millionaire's financial 'plumbing' system while going through the steps from the Infrared to the Red Wealth Level of the Wealth Lighthouse. It is made for all entrepreneurs who want to make sure their finances are not leaking, and it also will help you to get your cash flow positive if it isn't, yet. Before you can build your business or investments, the first step is to focus on your personal flow. Use this microdegree together with the Millionaire Master Plan book to move from negative to positive net personal cash flow. Measure your money, Commit to conduct and Do your duty.
Microdegree Outcomes
You will create an unshakeable financial foundation for life
You will grow positive flow in your thinking, actions and strategies
You will learn the three fundamental steps to remain cash flow positive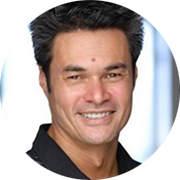 Your Mission Mentor
Roger James Hamilton is a futurist, social entrepreneur and bestselling author of the book The Millionaire Master Plan. He is also the creator of the Genius Test, Wealth Dynamics & Talent Dynamics profiling systems, used by over 800,000 people around the world.
Roger is the founder of Entrepreneurs Institute, delivering training to leaders and entrepreneurs around the world by igniting their Genius through a global community of online education, entrepreneur retreats and events.
Popular Reviews
Tempo
Good Info
When I started this microdegree I was actually aware of most of the information and my plan was on its way. I hvae not come back to it in a while and just finishing it off for completeness sake but grateful that I have moved up anyway
Blaze
Wow
Wow. Very insightful and valuable lessons for a 55 year old me. I'd like to review this over and over again as I learn new things each time I come back to reading /reviewing. I do not numbers very much and do not enjoy accounting or counting my "money". I just want to dance and move. Haha. I really should find a team so I can focus on what I am good at. Thank you
Dynamo
Very informative and easy to understand
Great lesson that showed some holes in my own methodology even though I am not in infrared. Great course, thank you!
Tempo
Infra red to red
So much insight as to why people get stuck and how to move on. Thank you Geniusu
Blaze
Helpful and informational
Valuable insights for anyone who suspects that they are missing a thing or two in their personal wealth foundation. I found the section on measuring your money very helpful!
Dynamo
Fantastic Microdegree
This was a brilliant microdegree and I recommend that everyone undertake it, no matter where they are in their entrepreneur (or otherwise) journey. Really makes you dig down deep, identify, question, assess, adjust, create. Supports the deletion of unhelpful behaviours and the moving towards new ones, new values, new creations. Thank you so much!
Tempo
Ensures a solid foundation
This is a lot of work for the stage I am at, at present. But I can see it is to ensure you have a solid and watertight foundation to build upon. This microdegree is certainly worth revisiting regularly to ensure the stability of your foundation. I like that it helps you to get clear on where you are and where you want to go; it is overwhelming and confusing at times being at the bottom of the lighthouse.
Dynamo
Infrared Learning
I tested at a yellow in the wealth spectrum but decided to start from level one and work my way up so that I was missing anything. I would have missed so much if I had not. Critical foundational work in this micro-degree. I have done a lot of this type of work recently and this more practical and through than anything. Thank you
Tempo
MR
everyone should follow these steps this is precious gem.I recommend a book prosperity bible for prosperity.
Dynamo
You might be tempted to skip over bits...come back and finish it. Its worth it.
This is not easy. It is a cold hard detailed look at EVERYTHING. Not least, finances, but also motivation, and doing your duty. I highly recommend some of the resources at the end. This really is life-changing stuff. Superb work from GeniusU. Thank you for putting this course here.