MMP Orange to Yellow: Startup Success
Welcome to the Startup Success Microdegree
How can you move from Orange 'Worker' to Yellow 'Player' level in the Wealth Spectrum? This Microdegree will guide you through the 3 steps to move up by establishing an authentic identity based on your personal uniqueness, attracting others with far more ease through your value without the need to be chasing after customers.
About the Startup Success Microdegree
This is free for Entrepreneur TV subscribers and those who have taken the The Millionaire Master Plan. Test. This microdegree takes you through the critical steps to go from the dependence of a job to the independence of being a business owner in a 3 step approach: Identify your Identity, Master your Market, Monetize your Moment. Use this mission together with the The Millionaire Master Plan book to grow your business.
Microdegree Outcomes
You will learn the 10 steps to communicate your unique identity
You will discover the steps to attract customers effectively
You will use an effective promotion plan template to grow your revenue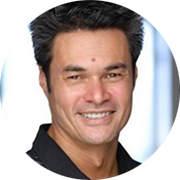 Your Mission Mentor
Roger James Hamilton is a futurist, social entrepreneur and bestselling author of the book The Millionaire Master Plan. He is also the creator of the Genius Test, Wealth Dynamics & Talent Dynamics profiling systems, used by over 800,000 people around the world.
Roger is the founder of Entrepreneurs Institute, delivering training to leaders and entrepreneurs around the world by igniting their Genius through a global community of online education, entrepreneur retreats and events.
Popular Reviews
Dynamo
Orange to Yellow
This was the big one for me. A lot of unknown and new terrain but I appreciated the clear steps and direction. I learned a lot but need to apply it actively. Luckily I start Educator 5.0 next week and so I will get a lot of practice. Thanks
Steel
nservantesmr@gmail.com
As player I've got much from this. Worker, working survivor going to make a conductor if by teaming.
Dynamo
Orange to Yellow
I found the part on the identity really inspiring. Thank you!
Dynamo
How it works in reality?
A lot of good thoughts and recommendations. But.. makes me feels so stupid. All this computer programs, planning, avatars.. I have some different business and projects in dance world in Russia. But i feels me so far away of all this things. Interesting but i don't see that in my reality.
Steel
Laying Solid Foundations
Great Micro-degree to lay a solid foundation for business success in the future! Very helpful to go through these exercises!
Tempo
Startup Microdegree
Took us a while to get through this. Each stage made us have to go back and review, assess and correct. Not 100% as yet but definitely a huge improvement from where we were at
Dynamo
Micro degree
Insightful exercise which has challenged me immensely. I wish I started here 13 years ago.
Dynamo
Monetising your magic
What a great course to provide clarity with specific actions steps. Highly recommended for all the Creators out there.
Dynamo
Stepping Up
Have found this microdegree very helpful as I am doing the Promotion Accelerator programme with Michelle Clark and this covers all I need to get my promotion nutted out. Highly recommend this microdegree.
Blaze
Excellent.
Great microdegree about mastering your market. Definitely something to implement into my companies today.