Welcome to the Genius Guide to Success Microdegree
In collaboration with America's No.1 Success Coach, Jack Canfield, learn how to use your genius and passions and Jack's Success Principles to follow your natural path to success.
Welcome to the Genius Guide to Success Microdegree
You are on the Genius Guide to Success. Based on Jack Canfield's NY Times Bestselling Book, The Success Principles, download the Genius Guide to Success and follow this mission to discover your natural path to success. When you use your Genius and Passions, success will be achieved naturally. Take control of your life, starting now!
Main Outcomes
Downloadable Genius Guide and extra resources to assist you on your journey
Connect with the Mission Circle for additional connections and support
Videos, action steps and success focus assessment to track your progress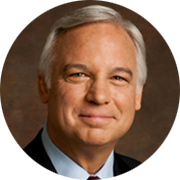 Your Mission Mentor
Jack Canfield is the co-author of the #1 New York Times bestselling Chicken Soup for the Soul series, which has sold more than 115 million copies in 47 languages, and the author of numerous other works including The Success Principles - How to Get from Where You Are to Where you Want to Be.
Known as America's #1 Success Coach, Jack has appeared on more than 1,000 radio and television programs including The Oprah Winfrey Show, Montel, Larry King Live, and the Today show. He is a Harvard graduate with a Master's Degree in psychological education, the Founder and Chairman of The Canfield Training Group in Santa Barbara, California, and the founder and former CEO of Chicken Soup for the Soul® Enterprises, a billion dollar empire that encompasses licensing, merchandising and publishing activities around the globe.
Mission Objective
Your objective in this mission is to align your Genius and Passions to create a natural path to your success, using Jack's Success Principles.
Success Principles has been fully updated and re-launched in Jan 2015 on the 10th Anniversary of it's debut. This new standard in self-improvement now contains 67 powerful principles for success utilized by top achievers from all walks of life and all areas of commerce.
Popular Reviews
Dynamo
Excellent program
This was a fabulous reminder of the great work that Jack Canfield wrote about in the Success Principles.
Dynamo
A really interesting take on success principles
The degree covers a lot of ground and delivers some great content and resources. It's certainly worth taking time to think about which Success principles you'll want to focus on next.
Steel
Challenging myself!
While the Jack Canfield's offer for the step #10 is not available anymore I am able to challenge myself for 10 days based on Can!eld's outline :) I think that microdegree's value still remains very high.
Dynamo
Tools for success
A menu of tools to use to move you toward success.
Blaze
Genius Guide to Success Mission
A very Informative and well crafted Mini course that helped me REVIEW basic Principles, Strategize a way forward beginning with the End in Mind, Create an Action Plan and Align it to my WHY . not as daunting as I had anticipated and WELL WORTH the TIME
Steel
Success principles
Jack canfield tells it like it is. Follow his principles and see your success soar!
Dynamo
Great
It was very helpful and I bought the Jack's book and I'm reading it now
Blaze
Jack Canfield Microdegree Steps
It's my third visit to Jack Canfield Microdegree Steps and really refreshing to pick up on something I missed the previous times. Took the Passion Test again that was more or less the same as last time at: 18:27 on 11/06/2018. This would be a great degree to promote because it has the Passion Test embedded.
Dynamo
Must Do Degree!
This was a great microdegree. It helped me get clarity on what I want out of life and taking responsibility to get there. Helped me understand how to relate to myself as a Dynamo and how to relate to others. This is a must do degree!
Dynamo
Really useful Microdegree
Really enjoyed this Microdegree and feel it benefited me considerably. The video on becoming an inverse paranoid is really enlightening. Recommended for anyone who wants a clearer view of their path to success. And who wouldn't want that?!