Welcome to the Wealth Dynamics Microdegree
Take the next step and dive deeper into the eight paths to entrepreneurial success with the Wealth Dynamics Test.
About the Wealth Dynamics Microdegree
Through this microdegree you will discover which of the 8 entrepreneurs paths is yours, and how this insight will transform the way you design your ideal business. The Wealth Dynamics test has nearly been taken by one million people around the world, and helped them to align their life to where their natural flow is. Use this microdegree along with the test to deepen the knowledge about yourself, your team and your business by uncovering your natural path. This will take you straight to entrepreneurial and intrapreneurial success.
Microdegree Outcomes
You will discover the eight natural paths that create all wealth
You will learn the wealth equation every successful entrepreneur uses
You will connect with the best team to support your profile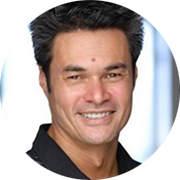 Your Mission Mentor
Roger James Hamilton is a futurist, social entrepreneur and bestselling author of the book The Millionaire Master Plan. He is also the creator of the Genius Test, Wealth Dynamics & Talent Dynamics profiling systems, used by over 800,000 people around the world.
Roger is the founder of Entrepreneurs Institute, delivering training to leaders and entrepreneurs around the world by igniting their Genius through a global community of online education, entrepreneur retreats and events.
Popular Reviews
Blaze
Great Test
Interesting, very powerful questions, inspiration to create the right path, thanks
Blaze
Excelente Microgrado
Many speak about flow...here is the how. This is an eye opener microdegree. Every one should know it an apply it to life and work ....
Blaze
Whealth Dinamic Microdegree
A road map for start ups ...and also for not so start ...recommended 100%
Dynamo
Wow! So insightful!
This course takes you on an in-depth journey of where you're in the flow and where you're not, both personally, and in your business. I've gotten so many new insights on what to focus on, who to partner with, and how to build a team and company that thrives. Thank you!
Dynamo
Crystal Clarity on optional functioning teams
This micro-degree really helps in understanding Wealth Dynamics as a garden to enjoy living in. Theory, tools, assessments and training are all provided in good order and balance so it becomes a natural flow to make use of it.
Blaze
Great Little Coursw!
Very well done and makes you think alot of how to structure your business and life.
Dynamo
Inspiring and grounding
There's a wealth of information and understanding in this microdegree. It has given me clarity on how to create a successful and supportive team around me, and how to prioritise in this area. I will keep returning to this as I grow, develop and expand my business. Thank you.
Blaze
Flow - Personal, Team and Enterprise Flow Decides How You Create Wealth
Got a good understanding of how my Mechanic profile works in creating flow and how I can move forward to create wealth with ease
Dynamo
Wealth Dynamic
There things we naturally know in our 4 different Giniuses, most of it I personally didn't /don't know how to explain it to the next person that could be trying to understand me my character. I've only done 3 Microdegrees to date but i can say I'm rediscovering myself. I also know myself better and I can apply myself better going forward. Thanks to the GeniusU community, special thanks to my mentor Stanley Beckett
Steel
Wealth dynamics
Good material, if you are in a complex large consulting Business organization, you will get to know by this the various profiles you ought to have in place in order to become successful and also what is missing!