Welcome to the Wealth Dynamics Microdegree
Take the next step and dive deeper into the eight paths to entrepreneurial success with the Wealth Dynamics Test.
About the Wealth Dynamics Microdegree
Through this microdegree you will discover which of the 8 entrepreneurs paths is yours, and how this insight will transform the way you design your ideal business. The Wealth Dynamics test has nearly been taken by one million people around the world, and helped them to align their life to where their natural flow is. Use this microdegree along with the test to deepen the knowledge about yourself, your team and your business by uncovering your natural path. This will take you straight to entrepreneurial and intrapreneurial success.
Microdegree Outcomes
You will discover the eight natural paths that create all wealth
You will learn the wealth equation every successful entrepreneur uses
You will connect with the best team to support your profile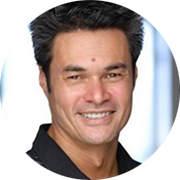 Your Mission Mentor
Roger James Hamilton is a futurist, social entrepreneur and bestselling author of the book The Millionaire Master Plan. He is also the creator of the Genius Test, Wealth Dynamics & Talent Dynamics profiling systems, used by over 800,000 people around the world.
Roger is the founder of Entrepreneurs Institute, delivering training to leaders and entrepreneurs around the world by igniting their Genius through a global community of online education, entrepreneur retreats and events.
Popular Reviews
Dynamo
What am I going to be when I grow up?
This is great flexible approach to navigating what I am and what I want to do - and it aligns us with other people on our path, connects us to other people we need for success. A very well designed system - thank you!
Such relevant and valuable information
Gained so much insight with this and learned so much about my flow profile!
Dynamo
Getting started on the right foot!
This microdegree enables me to see the big picture and how to start right, so as not to incur unnecessary problems down the road. Thanks Roger and team!
Dynamo
WD is more that a profile test
I took WD 18 months ago and just went though the microdegree. So grateful for this as it connected dots that my report couldn't quite touch. WD just keeps growing in depth and breadth. Grateful. Thanks RJH
Dynamo
Excellent process!
The Wealth Dynamics test has been a game-changer for me and my coaching clients!
Dynamo
The perfect micro degree for people who tried to skip steps!
So glad I took the time to complete this micro degree as although I have been around WD for some time, I gained some little gems and insights that I had missed before. (Either because I was trying to run ahead!). As Roger says, follow the steps and don't miss any!.
Dynamo
Deeper understanding of Flow
It demands some decision making and commitment to start deciding on changes to my company and this degree created an urgency to make me want to focus on my strengths and start delegating more. Really invaluable content.
Blaze
Generating LEVERAGE
Inspired by real-life events as a participant in EDUCATOR 5.0 to become a Flow consultant. My current job as Finance Manager is the opposite to flow being a Supporter, Blaze profile. I have firsthand experience of trust issues that arise due to not working in my flow profile. This has motivated me to take action and work on an exit strategy. Thank you, Roger, and GeniusU. My purpose is to empower women to live their dream and it starts with me doing what is right. Getting into FLOW.
Blaze
Great Test
Interesting, very powerful questions, inspiration to create the right path, thanks
Blaze
Excelente Microgrado
Many speak about flow...here is the how. This is an eye opener microdegree. Every one should know it an apply it to life and work ....