Welcome to the Wealth Dynamics Microdegree
Take the next step and dive deeper into the eight paths to entrepreneurial success with the Wealth Dynamics Test.
About the Wealth Dynamics Microdegree
Through this microdegree you will discover which of the 8 entrepreneurs paths is yours, and how this insight will transform the way you design your ideal business. The Wealth Dynamics test has nearly been taken by one million people around the world, and helped them to align their life to where their natural flow is. Use this microdegree along with the test to deepen the knowledge about yourself, your team and your business by uncovering your natural path. This will take you straight to entrepreneurial and intrapreneurial success.
Microdegree Outcomes
You will discover the eight natural paths that create all wealth
You will learn the wealth equation every successful entrepreneur uses
You will connect with the best team to support your profile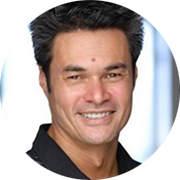 Your Mission Mentor
Roger James Hamilton is a futurist, social entrepreneur and bestselling author of the book The Millionaire Master Plan. He is also the creator of the Genius Test, Wealth Dynamics & Talent Dynamics profiling systems, used by over 800,000 people around the world.
Roger is the founder of Entrepreneurs Institute, delivering training to leaders and entrepreneurs around the world by igniting their Genius through a global community of online education, entrepreneur retreats and events.
Popular Reviews
Steel
really wonderful
this is a wonderful way to look at building a team and an enterprise - the flow of an individual, a team, and an enterprise is so valuable and the momentum generated can be unstoppable. great explanations and models.
Dynamo
Love this program
There is a lot of in-depth information in the micro degree course that will help give you perspective on yourself and those around you.
Steel
Wonerful
It was a great journey, knowing your profile and finding a flow to live a life of imact.
Useful
Good course for useful implementation. Clear inormation and not to complicated.
Tempo
Correlation to MBTI
very interesting to see the correlation to MBTI results, thank you
Amazing
This was an extremely helpful piece of information to go through and study. I recommend.
Dynamo
Holley Hood
A lot of good content to consider that I can use in my life and in my business endeavors. Thanks Roger.
Blaze
Great course!
This is very useful for corporate and business owners. Worthy to explore and apply in your company.
Dynamo
very sobering
I've had my head in the sand for too long. This was a good wake up call!
Tempo
Wealth Dynamics
This is so powerful in everything we do and also about understanding others and how they work/think /act. Thank you