Royal Leamington Spa, United Kingdom
Mentor rank #134 of 2563
Experienced Entrepreneur
Selfishly Happy Woman and Social Impact Expert
Mentor experience
As a 'Selfishly Happy Woman' and a Social Impact Expert I am passionate about personal, business and societal transformation, and most of all I am curious about what difference you wish to make in the world and how I might be able to serve your purpose. I am a co-founder and a co-CEO of Future Proof Your Business where our mission is to help businesses to become financially successful AND making a positive impact. My background is in Green Politics and Social Enterprise Consultancy. I have an MSc in Philanthropy, Grantmaking and Social Investment and have studied 650 hours of Tantric Coaching - a combination which I believe would bring something very unique to you and your business ;)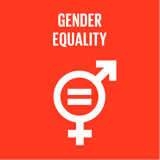 Gender equality and empower all women and girls
Top 5 Passions
Family

Health

Spirit

Environment

Community
Anne's Genius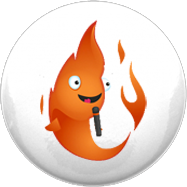 Blaze
Loves people, but gets distracted quickly, like Marilyn Monroe & Oprah Winfrey.
Anne's Profile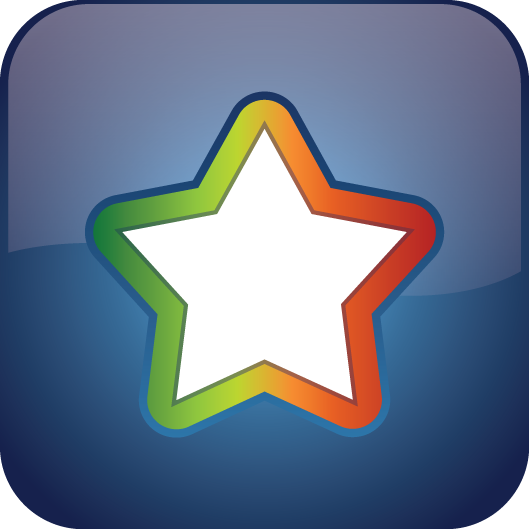 Star
Stars are excellent promoters and are high in both Dynamo and Blaze energy.
Degrees
Ongoing
Completed
Created
What if an idea was so powerful that it could change the world? What if one question could create a movement through partnerships? First, imagining a world full of giving, and then, taking action one step at a time. It's like a game that businesses are playing where there are multiple winners. A game that brings smiles and positive impacts around the world… One more week to our podcast launch! I feel so grateful for having started this journey of showing up with my co-host Sue Jackson 🦋 🌎 and connecting with amazing entrepreneurs around the world. We have learned so much. For instance: making a difference can be a joyful and enjoyable journey - just like playing a game!
Connect with nature and you connect with yourself. How true is that... As humans, we re-discovered that we are part of the nature - thanks to the pandemic! During the lockdown, most of us were only allowed outside for either essential shopping or medical appointments, and for once-a-day-exercise. I certainly did it religiously! It was my right and I used it. Now, I feel grateful for that new habit. I am more peaceful, calm, and feel more one with nature and myself. Less in my head and more in my body. That's got to be good for the business too! What do you think?
Businesses are good at telling their story in numbers. That's what they are required to do. What about the story of the business itself and the wider impacts it creates? Not so common. And yet, your business story can change the world. What impact stories have you heard that really made you to stop and think? Perhaps even to change the way you operate and behave? #storytelling #ecstaticempowermentpodcast #podcast #storytellingforimpact #impact
The pandemic has hit many businesses hard but many have survived - and even thrived. Despite of lockdowns, some have started new businesses, just like @SueJackson and I! Regardless of the stage of your business, most likely the driving force behind your business is YOU, at least before you are at that level where you can get others to manage it for you. So, how do you look after yourself? How do you regain your energy and breathe life into your life and into your business?
💫 ECSTATIC EMPOWERMENT PODCAST 💫 We discuss the new, feminine way of doing business based on: ✨ Purposeful Action ✨ Playful Adventure ✨ Positive Flow We celebrate the inspiring stories of business people we've met on the Ecstatic Empowerment journey so far. These entrepreneurs and leaders are disrupting the old ways of doing business and making way for something new. They are creating a positive impact in the world in a joyful and ecstatic way, and are empowering others to do the same. ✨ What do you want to change in your world? ✨ What would you need to make it happen?
What is your relationship with courage? Does it feel like an overwhelming mustering of all your strength and might to go into the battles of the boardroom or confronting someone? Or do you believe that people are either born with it? For us it is a feminine practice. It is about getting curious about the things that need changing and taking inspired action despite of not feeling ready. Being vulnerable is one of the most scariest things, and yet, vulnerability is the other side of the 'power-coin.' Courage doesn't need to be a battle. It can be kind, open, clear, and yet effective, transformative, and inclusive. Sometimes, courage is called for calling things out and when things need 'pruning.' Boundary setting and saying a loud and clear 'NO' is all about courageous power. ✨If you were to choose courage what is the first thing you'd do today? ✨ How can you practice more courage in your life?
Every business needs to be profitable. Otherwise, it would go bust. But, what does EMPOWERED PROFITS mean? At Ecstatic Empowerment Podcast for business, Sue Jackson and I discuss both money and social impact. For us, they are equally important. Imagine how much good you can do in the world if you didn't have to worry about the cashflow and were able to pay your bills ahead of time. But, most of all were able to pay yourself first. When you are sovereign in your life and your business and take radical responsibility over your financial state, you are able to flow forwards your vision of a better world with so much more ease. Ecstatic profitability is also about the ethics: 1. How did you make that profit? 2. What do you do with that profit? More on our podcast which is launched on 22.9.2021. Stay tuned! The world needs you!
🌟 ECSTATIC EMPOWERMENT 🌟 When Sue Jackson 🦋 🌎 and I came up with our podcast title, it felt quite daring. You know that feeling of: 'should we or should we not...' That often indicates that you definitely SHOULD! So, the Ecstatic Empowerment Podcast was born. Yesterday, we defined ecstatic as: 'blissfully happy, joyful.' Today, we are feeling into the word empowerment. It certainly has the characteristics of embodied self-ownership; being a sovereign of your own life; and taking radical responsibility of your life. Because this is a podcast for business, it applies to your work too. We have already met so many amazing people in business who truly are ecstatically empowered leaders! They are taking care of themselves but also of the planet and its habitants. We will launch Ecstatic Empowerment Podcast on 22.9.2021. Hope you'll join us on this adventure! What does empowerment mean to you? #podcast #ecstaticempowerment #empowerment #sharethejoy
Good morning from the county of Shakespeare, UK. So glad to get some sun shine from this community! :D
"The power of a man is measured by the width of his woman's smile." Selfishly Happy Woman. Want to learn more?