Mentor experience
A former award-winning journalist and world-class adventure racer, Yuen has been a key figure in developing the adventure tourism industry in Malaysia. She has also been an environmental activist and outdoor educator for the last 30 years. Yuen and her partner are currently developing a new technology that turns trash to ash cleanly and with zero fuel.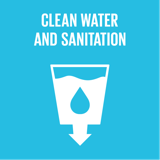 Sustainable water and sanitation for all
Degrees
Ongoing
Completed
Created
Reviews
Recently Added
Yuen is a world changer! Her passion, creativity, knowledge, and dedication to the planet and a cleaner environment have her crossing borders to fulfill this mission. I am honored to have met her during our Leadership training and forge a connection beyond that. From Trash to Ash...look forward to doing business with her!
Yuen is dedicated to making the world a better and cleaner place. She helps others connect to nature in ways that supports them being better planetary stewards. Her commitment shows in everything she does.