Karin Jahn
Germany
Mentor rank #2353 of 2495
Genius Level: Mentor
Startup Entrepreneur
Online course Creation
Mentor experience
My business experience is more than 40 years and if I look back into my life I can say I love to serve people young and older. I am a coach, teacher and mentor and I can see, feel and hear in a very special way what the needs are. So I did over 2500 HRV stress test in the last years and could see the invisible stress and could show this to my clients so that they can see where the stress is beginning and than how to change into success.. My holistic way to look for personal and business stress works like an insider information to the right time before things are visible. I created a lot of live courses and 2020 I started to create my own online courses now, first in German and now I am starting to do the same in English around the world.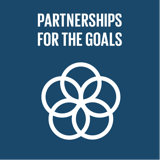 Strengthen partnerships across all the goals
Top 5 Passions
Freedom

Balance

Leadership

Teaching

Wealth
Karin's Genius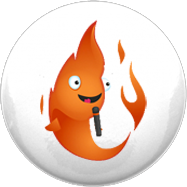 Blaze
Loves people, but gets distracted quickly, like Marilyn Monroe & Oprah Winfrey.
Balance
Gratitude
Spirituality
Creativity
Discovery
Freedom
Uniqueness
Collaboration
Enthusiasm
Love
Reviews
Recently Added
No Reviews found
I could not join because the link din`t open
My name is Karin Jahn from Germany, I am a new on crypto and want to learn. I started my first little portfolio last week and it is a new world for me how to think and why to do investments or not. To become a good investor for my retirement inspires me. Happy to be here. Thanks
Now I have a lot of clear tasks and recherche for my market. It is so clear for me what to do next for my success, Thank you so much
I can recap what learned
I see what I need to to and to focus, Thanks
I am working to find the one powerful sentence to describe my identity.
I cannot download my report, please help, Thanks
Very helpful to get clarity about the levels, the milestones I need to focus and wich team will support me the best.