Western Australia, Australia
Mentor rank #1 of 2543
Investor
The Business Coach Mentor, founder of TV - Global Coaching & Training, Master Trainer
My Products (1)
World class Certifications and Microschools for entrepreneurs at every level.
Mentor experience
"The Business Coach Mentor" and founder of TV, a global coaching and training company, which is on the leading edge supporting entrepreneurs, and passionate coaches to do what they love and live abundantly, financially, and otherwise. My edgy, unmistakable "rock 'n roll" style landed me the honour of Global number 1 Female Coach for the firm ActionCOACH, before moving on to become an industry leader in my own right. I am a multiple winner of the Western Australian Franchise Woman of the Year and have stood alongside global mining heiress Georgina Rhinehart as a state finalist in the Telstra Business Woman of the Year awards. I credit my three amazing daughters for the fire which drives me to wake up, every day, to serve others and play a massive game, upping the ante a bit each time. In addition to leading TCB, I have mentored and facilitated 38+ iLAB programs in Bali and is the current Global iLAB Lead Facilitator and Facilitator Trainer. "Living my dream while supporting you to do the same." Websites: www.tcb.rocks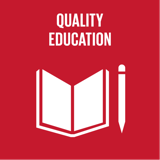 Quality education and lifelong learning for all
Top 5 Passions
Partner

Teaching

Family

Fun

Leadership
Terri's Genius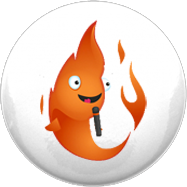 Blaze
Loves people, but gets distracted quickly, like Marilyn Monroe & Oprah Winfrey.
Terri's Profile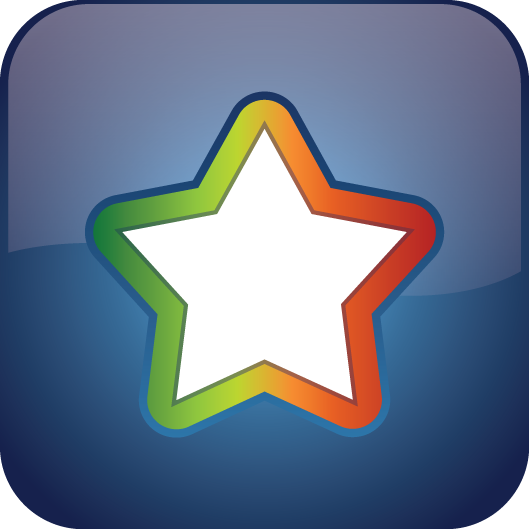 Star
Stars are excellent promoters and are high in both Dynamo and Blaze energy.
Clarity
Growth
Gratitude
Adventure
Challenge
Uniqueness
Significance
Confidence
Fun
Humor
Degrees
Ongoing
Completed
Created
Kendall Tenney Webinar - Human connection in a virtual world
Online Interview with Woon Tan on "Is Podcasting's heyday over? The latest trends in podcasting"
OUR MARKET DAY LINE UP * Maruxa Murphy (Supporter) Maruxa is a Culture and Community Architect who has taken a "dead" Facebook Group of 5,000+ members and help turn it into a $1.2 Million Launch in just 2 months and Grew a simple "moms" group into an award-winning local resource with over 17,000 local moms. * Neeraj Shah (Lord) Neeraj is a LinkedIn expert, digital marketing strategist, and business mentor, helping to create a powerful online marketing system attracting ideal high-value prospects and turn them into happy, paying customers and clients. * Woon Tan (Star) Woon is a podcast agency owner and a podcasting mentor, working with impact entrepreneurs to launch and scale podcasts, being part of the podcasting journey with people, getting their message out and make an impact. * Don't miss out! Join Now -
https://qa1a0w1b.pages.infusionsoft.net
Kendall Tenney Webinar - Human connection in a virtual world
We will be hosting our third Market day for 2021, and the theme is How different profiles build community
Don't forget to register for the much anticipated Online Interview with Sharad Agarwal on 30 September 2021 "Lessons learned in 25 years of Entrepreneurship". You can register here
https://8reagoxe.pages.infusionsoft.net
or email us on mandy@globalimpactentrepreneurs.com and we will register you. Hope to see you tomorrow! Come along and bring your questions.
Kendall Tenney Webinar - Human connection in a virtual world
Online Interview with Sharad Agarwal on lessons learned in 25 years of Entrepreneurship
Our guest, Neeraj Shah is a master at figuring out how to make things work. He grew BNI India, a business networking group, from zero to 10,000 entrepreneurs across 28 cities in India. How? By studying how to be a Master Networker himself, using mainly LinkedIn. He then helped these entrepreneurs use business networking to generate over US$450 million in revenue. Neeraj is also now using his LinkedIn expertise to help established consultants and founders attract and convert $10,000+ clients using LinkedIn in 15 minutes a day. He's also a digital marketing coach and a productivity enthusiast. As the founder of Titan Mastermind, he has been educating entrepreneurs to elevate their income, influence and impact through business networking over the past 17 years. Dont miss the online conversation on the 22nd where he shares his proven formula to Launch a High-Ticket Offer in the Next 60 Days. Register here:
https://app.geniusu.com/mentor_circles/160/events/2707
How to Launch a High-Ticket Offer in 60 Days
Coming up next week is an Online Conversation with Neeraj Shah! If you've ever been in a training session with Neeraj, you'll know that this is a big deal, because he shows you exactly how to do this. He uses his Steel energy to make things simple, digestible and really easy to implement. You will leave the call knowing how to launch your high-ticket offer, no doubt about it. Neeraj's key takeaways from this conversation will include: The exact framework to launch a High Ticket Offer in 60 days; How to generate 2 to 10 times more hot leads for your offer; A powerful system to quickly turn leads into hot prospects and maximise appointments; How to double conversions for your high ticket offer. Don't miss out on this! Book your seat here
https://app.geniusu.com/mentor_circles/160/events/2707
or
https://ikx0qdua.pages.infusionsoft.net
How to Launch a High-Ticket Offer in 60 Days
"best year yet", "total turn-around", "pivoted and profited" Yet, that same kind of success never reached your shores. You survived, sure - which in itself is something to be very proud of. But soar? Nope, that wasn't you. That's why we're really excited about this exclusive interview coming up. This is someone who made the shift from 100% offline to being 100% online in a matter of months, who figured out the mechanics of it all and managed to create a sustainable and supremely profitable business in the process. The best part is that this interview is not just going to be a "tell us a little more" kind of conversation. You're going to get the system, the process and the steps laid out for you. We are thrilled to welcome Neeraj Shah to a conversation to share his proven formula to Launch a High-Ticket Offer in the Next 60 Days Don't miss out on this opportunity AND have your questions answered during the call on 22 July 2021.
https://app.geniusu.com/mentor_circles/160/events/2707
How to Launch a High-Ticket Offer in 60 Days