Top 5 Passions
Leadership

Creativity

Community

Wealth

Environment
Debbie's Genius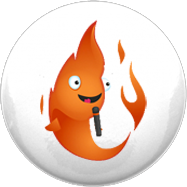 Blaze
Loves people, but gets distracted quickly, like Marilyn Monroe & Oprah Winfrey.
Acceptance
Contribution
Growth
Generosity
Perseverance
Achievement
Creativity
Freedom
Variety
Loyalty
Testimonials
No testimonials to show here.
Sort By
This takes a lot of inner searching
Opened up a new world to me
Teamwork and partnering with people who compliment, (from the opposite side of the star) can be a winning formula.
Remember to respect the characteristics of the genius in others.
Not only do you need to be true to your own Genius but also allow others to live their lives according to their own Genius.
I 'm Blaze. For me, leadership can be used in the community volunteering, like in motivating a group of children to keep walking to get to the top of the mountain in the rain. It can be useful in non commercial settings.
Always thought I was a visual learner, but reading about Blaze I can see the connections.
Great! I'm a Blaze Genius!
I have a long way to go, lots of room for improvement