Cat Hamilton
United Kingdom
Mentor rank #2241 of 3786
Startup Entrepreneur
Entrepreneur level:
Investor
celebrating differences through creativity
Mentor experience
I have managed a hostel for teenagers in care, run my own complementary health business and coached/counselled drug and alcohol addicts. My life has been about helping those who are different from the rest. Those who do not fit into the mould that society demands. When people aren't accepted for who they are and treated respectfully for what they can do they rebel. I use my creativity and all my skills to create a safe place for people to be who they are without judgment or prejudice. Celebrating each others differences no matter what form they take can build compassion and empathy for others and coming from a place of not having had that I understand and know how it feels.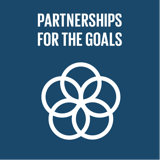 Strengthen partnerships across all the goals
Cat's Genius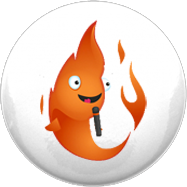 Blaze
Loves people, but gets distracted quickly, like Marilyn Monroe & Oprah Winfrey.
Awareness
Balance
Gratitude
Humility
Resilience
Spirituality
Freedom
Collaboration
Authenticity
Compassion
Degrees
Ongoing
Completed
Created
Reviews
Recently Added
No Reviews found
Sort By
Hi there, I can't get the wealth test to work? Can anyone help? Many thanks
I am interested to find new guests for my show. My aim is to celebrate differences through understanding how we all face challenges and find the gifts in them. I am interested in what it is like to walk in another's shoes for a while and to understand them on a deeper level. Anyone interested in being interviewed please get in touch, I would love to hear from you
Welcome to my circle. Thank you for joining and being part of it. Please say hi and introduce yourself.
Ahead of getting my first interview recorded and ready to share I have created some audio's. an insta page and a Patreon (probably a bit too soon)everything is here in my Linktree account - linktr.ee/walkintheirshoes
Find out what it's like to walk in another's shoes and what it's like to be them
I realised that I had lost my passion and purpose. I always felt strongly that I was here to help others then realised that if I want to help others then I will always attract those that need help. I decided I want to see whole, healthy and happy people and all those that needed help disappeared. I got fed up of trying to make one thing after another work and had no real joy for any of it then out of the blue I had the thought of having an interview podcast where I can shine a light on others again by allowing them to share with us what it's like to walk in their shoes and to understand them on a deeper level outside of the usual things they are known for. I have contacts in the TV and film industry that I am currently reaching out to to invite as guests so we can discover another side to them apart from their latest offering. For the first time in ages I feel excited about something and can't wait to share it with you.
Welcome to my circle. I can't wait to share my interviews with you. Please say hello and introduce yourself. :)
Thank you for the invite. As someone with synesthesia music is always an intense experience - either in a 'good' way or otherwise. Sometimes I can't tell if the music is inside me of outside... I also see music visually in colour and movement which is incredible and sometimes I can get lost listening to the same song over and over again because of the visuals and the feelings it invokes. I sometimes create digital art interpretations of music.