Olivier Dierickx
| Supporter
Belgium
Mentor rank #113 of 4340
Apprentice
Entrepreneur level:
Investor
I am a language enthusiast who help humans to learn & improve French. Filling their heart with joy
Mentor experience
At 46 years old, I have a fresh mentor experience, yet at this age and as time flies, I feel the will and the energy to be present as a mentor. I feel also that as many of us, we are not X or Y. We could be teacher and student, coach and coachee, mentor and mentee. My aim is to be present to seed the light whenever I see someone in despair, by giving example of what it is to empower, to say the good within each of us. This journey began more than 33 years ago through my French teacher - this is also the reason French and languages are my passion. He gave me to read important books - as Brave new world and To spoil the sun, to quote few.
Top 5 Passions
Service

Creativity

Connection

Teaching

Community
Olivier's Genius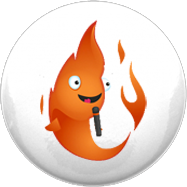 Blaze
Loves people, but gets distracted quickly, like Marilyn Monroe & Oprah Winfrey.
Olivier's Profile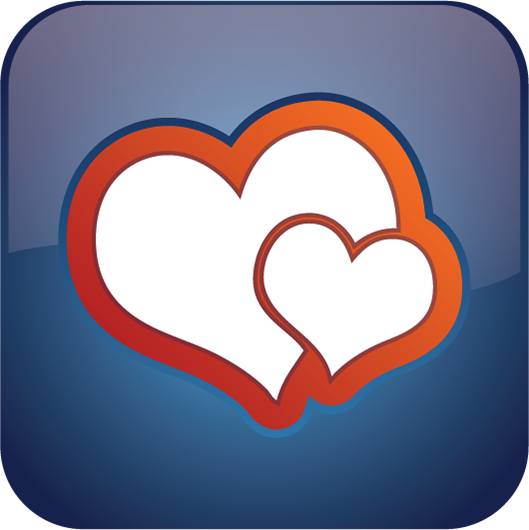 Supporter
Supporters are excellent with people, and will always be found in the middle of the party.
Featured Post
Sort By
Amazing content this Morning Day 1 and I'm full of hope! I would like to contribute and participate with my presence especially when it comes to language coaching/teaching/learning and being there about mental health for children and young adults. Aside my NeuroLanguage coaching practice I'm mentoring actually a young adult and I see already the transformation. Children and young adults of today needs to know they are LOVED as they are and they can participate to build the new system together, more human and inclusive. We cannot see people from the old system using ChatGPT to delegate their emotional response when a tragedy happens or people deciding to build barriers blocks access to the bathroom because they think children are going there 'too often'. Who's with me for building a mental health support group and collaborate and leverage a more human world?
Thanks for a great session with new insights of the Wealth Dynamics applied within the Education field! Great new insights! Can't wait for next year the amazing projects on GeniusU Education chapter!
Bienvenue Susanne! Welcome! Thank you for joining! I realize this circle was a bit dormant and I'm ready to make it back awaken! Glad to know to all of you, how many languages do you speak?
Thanks for organizing this event! Sadly not able to join on time but I wonder if there's another future event, or a replay Have a lovely day!
Waw waw another amazing session today! The insights are numerous - Yet I was writing this: Up to 10 Trillion $ market about education 20% on Marketing (20M) better spend in partnering than in spending in Social medias Ads Stop working hard on your own. Identify your profile strengths and partner and leverage Adjust & Evolve We are now in the Lever-Age, in the Coeur-Age!
Hi everyone! I clicked the link and it says this session is for 26th September - I sent an email - Hope this session will occur. Lovely day to all!
Thanks for the invite! Listening is a great part of my life - I do confess than when the external noise is not allowing my system to sleep, I do use headphones with deep sleep music - and I realize it could be addictive. But when my upstairs neighbor is coming back to his night at 5am and runs loud his music... I feel really .... irritated! Aside that, I love also how the words and vocabulary plays a major role in the music world. Like being in tune with someone and knowing their own preference when they use visual, sound or sensory words (I see that... I hear that... I feel, it sounds great. All the vocabulary of the music, the instruments... I'm in tune with that! You touch a sensible chord! Let me vent / wind that out! And last Saturday I had the blessing, in the forest, to hear far away someone playing Horn, it was a delight! So definitely this group is dear to my heart.
And I realized that... It seems adding lines between paragraphs... Doesn't have any effect! So sorry if you are seeing all the comments 'in miles without any space'. Practical message for you: Aside this circle, I would be so happy to organize (on a monthly basis, more if interest is there), a zoom session where we could practice languages - in a conversation table way - or talk about languages - or giving some tips.
Hello everyone! My name is Olivier, a French native speaker As a Belgian, I had also to learn and improve my Dutch - het is niet mijn lievelingse taal maar ik kan inspanningen doen - and my English - I do prefer this language compared to Dutch, even though in Dutch, Vocabulary is translated by 'Woordenschat', which means 'treasure of words' Curiously, as German is one of the official language of this country - due to historical reasons and the proximity of Germany, it was not mandatory for me to learn it at school. I remember in my youth, the only time I heard German was when our King Baudouin, and then Albert II, was giving one or two sentences during his traditional speech on 21st July (our national day) or before Christmas. Aside that, I learnt also Italian - una lingua che mi piace tanto di parlare perché c'è la lingua del mio cuore, la prima lingua che ho veramente deciso di imparare e di parlare. Oh there's a limit in the comments! Let me continue in another post!