Stacey Webber
Canada
Mentor rank #29 of 2592
Experienced Entrepreneur
Entrepreneur level:
Startup
Partnerships Community Manager
Mentor experience
I have been working with the Entrepreneurs Institute team for almost 4 years now. I started as an affiliate support administrator, today I am now the Partners and Affiliates Associate as well as the Events Partnerships Coordinator. I have grown and have learnt a great deal in my past few years and I have had the chance to connect and grow with so many amazing clients!! We have such a vibrant community and I so blessed to be apart of it!!
Stacey's Genius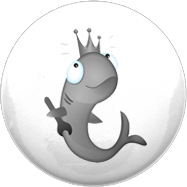 Steel
Takes care of the detail, but often over-cautious, like Mark Zuckerberg & Benjamin Franklin.
Acceptance
Confidence
Friendship
Faith
Family
Happiness
Dedication
Patience
Responsibility
Loyalty
Degrees
Ongoing
Completed
Created
Featured Post