United Kingdom
Mentor rank #77 of 4340
Experienced Entrepreneur
Entrepreneur level:
Startup
Moon Dynamics Founder - Leveraging Cosmic Flow for Ultimate Success and Impact
Mentor experience
I'm blessed to have worked in many different industries over the years and with many amazing people. I'm not a fan of labels but you can pick from the following: coach, business advisor, business mentor performance consultant, moonologer, sounding board, eternal student, mother, sibling, listener, eternal optimist and leader.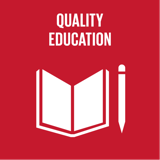 Quality education and lifelong learning for all
Top 5 Passions
Family

Fun

Leadership

Learning

Environment
Sue's Genius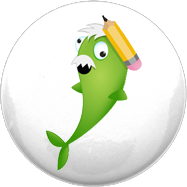 Dynamo
Great at starting things, but not so good at finishing, like Albert Einstein & Richard Branson.
Sue's Profile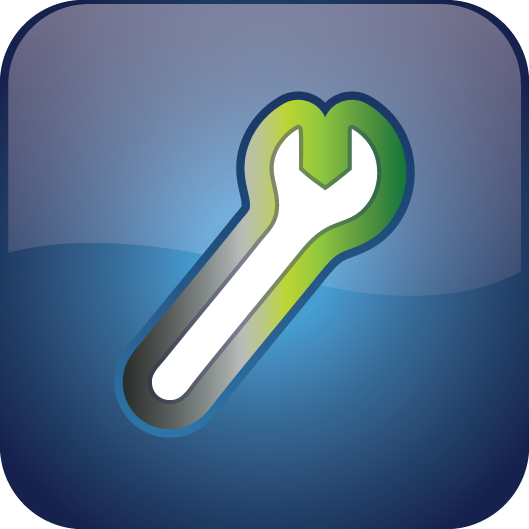 Mechanic
Mechanics are the best at completing things.
Growth
Curiosity
Freedom
Vision
Collaboration
Joy
Love
Family
Peace
Responsibility
Degrees
Ongoing
Completed
Created
Sort By
Super New Moon 🌚 in Aquarius ♒️. CHANGE IS COMING! Open up to Change and commit to getting started right NOW. The Aquarian energy is great for groups, networks and humanitarian projects, so if you've been feeling isolated, get out there! Jupiter brings good luck and expansion but go carefully and don't get carried away.. Make a super duper New Wish this super New Moon !🌙✨
The lunar cycle moves through eight distinct phases over the 29.5 days - from the New Moon at the end of the Waning Cycle to the Full Moon at the end of the Waxing Cycle. Its the perfect framework to set intentions, take inspired action and let go of what is holding you back with time to rest and gather your forces ready for the next cycle. Just as nature intended!
NEW MOON IN CANCER 6 DEC 2023 - MAKE PEACE WITH WHERE YOU ARE AND MOVE ON Full Moons force us to deal with and balance opposing energies . This full moon presents a tug of war between gentle, sentimental water sign Cancer and pragmatic, no-nonsense earth sign Capricorn. Like the receding tide, let your fears fade away. Surrender and make peace with where you are right now. Forgive everyone and everything including yourself. It's time to get a gentle grip on reality and move on!
NEW MOON IN SAGITTARIUS GET READY FOR NEW ADVENTURE Today's New Moon is in Sagittarius the sign of travel, adventure and ruled by Jupiter, the planet of good luck and expansion. Jupiter will be coming out of retrograde in a few days, so if you've been feeling down on your luck or life isn't flowing the way you would like, it's time to broaden your horizons and get ready to plan for new adventures with this New Moon. This is also a time to focus on healing past hurts with friends and loved ones as the planet Venus comes into alignment with planet of healing, Chiron, and planet of communications, Mercury. What needs to be said or expressed to heal the relationship and move forward with love and compassion? It's been a bumpy ride since the last two eclipses so time to focus on the POSITIVE. At this New Moon it is time to set your sights and SHOOT your ARROW towards what YOU REALLY WANT !
The Full Moon (Beaver Moon) Eclipse takes place in the sign of Taurus tomorrow 8 November at 11.02 UK time. Best views probably in the US. Full moon is in Taurus ♉️: Time to think consciously about your personal finances in order to create better outcomes for yourself. Opposite Scorpio ♏️ Release voluntarily what no longer serves, peel back the layers, DETOX and DETOXIFY. Go deep. FORGIVE everyone and everything that you need to, including YOURSELF. Harbinger of transformation and chaos, the planet Uranus is on exactly the same degree of the Zodiac as the full moon. Can you feel the electricity ⚡️ in the air? Expect the unexpected and sudden changes! This energy will last for some time 🤩
This graphic shows the position of the Moon and the Sun during each of the Moon's phases and the Moon as it appears from Earth during each phase. The Moon circles around in the Earth in 29.5 days. Not to scale. Credit: NASA/JPL-Caltech
This third quarter moon phase appears halfway between the luminous glory of the Full Moon and the infinite potential of the New Moon Eclipse in Scorpio on 25th October. More about that soon... Tonight's third quarter moon sits at 49 degrees of Cancer. Feel the tension between the egotistical Sun and the emotional Moon raising issues that need to be dealt with. Re-evaluate, reorientate, re-examine by all means, but don't stop, keep going. What you seek is just round the corner. This is a time to work through issues with someone close to you at home or in your family. Take it easy on yourself and them. Work it out. Take time to chill and BREATHE.
Go out tonight to observe the Full Moon in Aries. She's probably much brighter than this image depicts. So bright that you can literally see in the dark! Watch out also for planet Saturn shining like a space station nearby. This lunation brings together the fiery Mars energy of the Moon in Aries with the light Venus love vibes of the Sun in harmonious Libra at 180 degrees. This is a time to COOL your emotions. Feel the intensity of your feelings and emotions but find a peaceful and loving way to release the tension you are feeling OR channel that energy to create something beautiful and positive. This is a good time to forgive yourself and the past. Forgive everyone and everything that no longer serves you. Surrender to the divine and be grateful for everything good in your life. Who do you forgive and what are you grateful for this Full Moon?
Twelve men landed on the moon during the six Apollo missions between 1969 and 1972. It probably never occurred to Neil Armstrong or NASA then that a woman would walk on the moon some 50 years later. The latest program is named Artemis, after the Greek goddess of the moon and Apollo's twin sister. The goal is to not just make a return visit to the moon's surface by 2024, but to create a sustainable U.S. presence there by 2028. The "first woman and next man" will step foot on the moon's southern pole, a place no human has gone before. (Assuming China doesn't get there first!) Meanwhile I have modernised Neil Armstrong's words for the 21st century :)