Pre-launch: How to save upto 90 min per day through d...
Listen to experienced Faculty level 2 entrepreuners Josef Hajkr & Hanka Pullova who combined their expertise and let them fine-tune your projects in digital age!
Starts: Thu, Sep 09, 05:00 PM, Prague Timezone
Ends: Thu, Sep 09, 06:00 PM, Prague Timezone
Add to calendar
---
Are you failing to innovate and grow your business quickly in the digital age? Are you constantly overwhelmed with work and spending too much time online? Do you need to succeed in completing tasks in the digital world, working quickly and professionally? Don't know which digital and project skills to learn and which apps to use to do so?
Join us for a webinar to get a taste of how successfull 2 experienced entrepreuners CEO deal with it!
What interactive elements of both managers use in project management and digital skills training.

How the "Classroom inside out" principle works in practice and how we work with microlearning videos.

How we ensure that new knowledge is actually transferred into practice.

As an example, you will learn some tips on how to be effective in the digital world.
Your guides for the webinar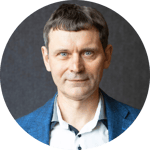 Josef HAJKR, CEO SHINE Consulting
Avoid overload. Get off on the right foot in the digital world. Thanks to online and digital productivity, I walked 317 km in six weeks. I created a habit of going outdoors for at least 1 hour every day. I gained this time through proper online collaboration. Let me show you how I achieved this.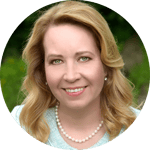 Hanka PÚLLOVÁ, CEO Digiskills
The way we work is changing under our hands. Connecting the potential of people with the possibilities of technology, which I talked about at conferences 2 years ago, is suddenly a reality. Thanks to different tools I have more space to create and innovate. This is also where I have the most potential. My job is getting easier. I even have time and energy left over for nice books and walking around the countryside. It's just a matter of letting go of my curiosity and exploring what different apps and tools can help us with and start using them.