5-Day Happy Educator Challenge
with Sandi Herrera & Lisa Chastain
Time zone: Pacific Time (US & Canada)
Starts: Monday 29/11/2021 at 16:00
Ends: Friday 03/12/2021 at 16:30
Add to calendar
---
Need a Recess? 😣
Do you feel overwhelmed, burned out and stressed?
You want to be happier, and don't know what to do?
Do you feel stuck and unmotivated?
If you answered yes then this challenge is just for you!
Happy Teachers + Happy Students = Happy Schools
Join us for our free 5-Day Happy Educator Challenge where we will help reignite your passion for work and share key strategies that will help you optimize your happiness and ipso facto, the success of your students and your school.
Each day we will cover foundational topics of the Science of Happiness with a 30-minute Facebook Live at 4 PM PT followed by free resources and tools, including the day's recording in case you missed us, sent directly to your email inbox to help you immediately increase your happiness in the classroom and at home.

Prizes will be awarded at the end of the week to those who participate with challenge "homework" from Sandi. Over $10,000 in prizes are up for grabs!!
What To Expect
DAY 1: Purpose & Meaning

The Science of Happiness + Free Assessment

DAY 2: Positivity

Gratitude & Finding Joy in the MicroMoments + Free Downloadable

DAY 3: Connectedness

Permission to be Happy & Having Trusting Relationships + Free Financial Future Prediction Test

with Special Guest Lisa Chastain, Money Coach

DAY 4: Sense of Progress

Happy Money + Free "Get It Together" Guide

with Special Guest Lisa Chastain, Money Coach

DAY 5: Engagement

Your Roadmap to Happy + Free Play Plan Downloadable
You Get To Be Happy!
The frustration and overwhelm of juggling work, a pandemic and home is exhausting! And you've endured all of it at the same time as adjusting to an entirely new education landscape filled with constant uncertainty, never-ending change and a seemingly uncaring bureaucratic system. It's been hard to engage with students academically while trying your best to provide structure and support, some sense of normalcy amid a chaotic time.
Over the course of this 5-day Challenge, we will share tools & strategies to optimize your happiness and success in and out of the classroom.
Educator happiness translates to student happiness and has a huge impact globally.
Let's do this together, we got you!

✓ Purpose & Meaning ✓ Positivity ✓ Connectedness ✓ Engagement ✓ Sense of Progress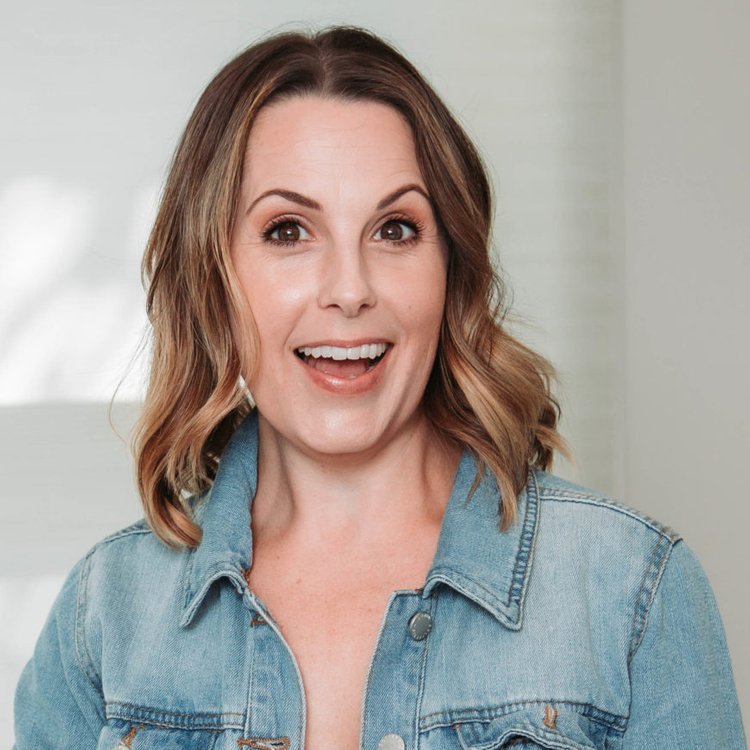 How Happy Are You?
After you register you will have access to take our FREE Happy Educator Quiz.
I promise that these 5 days will be 100% worth your time.
Lisa Chastain, my good friend and money coach, and I are so excited to meet you and share our top 5 tips and strategies that have helped us, our clients, students and thousands of others to find balance, gratitude and transform their lives.
Each day we will spend 30 minutes live with you on Facebook and dive deeper into the Science of Happiness, wealth, gratitude, and how conscious micro-moments can lead to sustainable happiness. We will be sharing toolkits, downloadables, roadmaps, and play plans so that you can take actionable steps toward happiness.
Who Should Attend The 5-Day Challenge?
Educators searching for more in their lives and just want to know what works.
You have an interest in leading a more holistic, fulfilled life using the insights of positive psychology, this is the place for you.

You want to slow down and have more meaningful interactions and engagements with people.

You are looking for solutions and ideas for how to re-engage all of your students.

You are looking for realistic tools that actually work and lead a happier life.

You are curious about the origin of authentic happiness.

You are looking to increase student engagement and their overall happiness.

You are looking to connect more deeply with other like-minded people.

You are looking to reignite your purpose and passion in Education and make the impact you were born to make in the world!
What Our Happy Educators Have To Say About Working With Us…
"I gained more clarity on my values as an educator, the parts I will fight for to include in the school culture, and the parts I can accept as differences."
— Katherine M., Teacher, Nevada, U.S.A.