Who I Am Communications
Location Unknown
Book & Blog Publishing, Conscious Co-Creation Coaching, Workshops & Retreats
Top Purpose: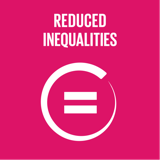 Reduced Inequalities
About:
ABOUT WHO I AM COMMUNICATIONS
Who Am I? Who I Am! The same three words, yet what a profound difference in meaning. The first sentence asks a question based on uncertainty, while the second makes a declaration based on surety.
Who I Am Communications also consists of Positive Options Coaching and DeBorah B's Travel Bug Blog. Our mission is to educate, communicate and coordinate as a way of contributing to conscious co-creation and planetary healing. We assist individuals and organizations attain self-mastery and sustainability through our coaching, publishing and consulting services that focus on tapping into the power of who you truly are.
ABOUT OWNER DEBORAH BELLONY 
Author & Blogger
My mission is to motivate myself and other magnetic, melanin aware light beacons to become better conscious co-creators of the life they desire, while removing race, gender and generational blockages on the path to planetary oneness. We are constantly co-creating our life circumstances with our every thought, word and action. Yet, what if we could do so more consciously?  My vision is to publish three books, sharing powerful practices and principles for conscious co-creation by the end of year 2020 and to promote them on my travel blog. So far, I've finished 1 of the 3 books, Afraid of Our Own Shadow:A Manifesto and Guide for Conscious Co-Creation.
Coming Soon!
* Prayers of a Virgin: 52 Weeks of Poetic Inspiration and Personal Planetary Guidance with the Destiny Cards
* It's All G.O.Ø.D.: A Conscious Co-Creator's Guide to Healing the Effects of White Supremacy.
Conscious Co-Creation Coach 
As Commander & Chief in Conscious Co-Creation, My Objective is For You To:
* Understand your life path and cycles to make better choices using Cardology– an ancient astrological system hidden in the ordinary deck of playing cards! 
* Gain clarity on where you are now and where you desire to be by learning and incorporating the seven principles and the seven steps to conscious co-creation. 
* Learn powerful, yet simple hands on self-help techniques to clear the mental and emotional blockages that prevent better conscious co-creation.

Speaker & Facilitator
If you offer retreats & workshops, I make an excellent complement to your venue. I offer workshops on the Destiny Cards & Conscious Co-Creation (http://positiveoptions.org/workshops-retreats). My approach focuses less on lectures and more on providing a fun, hands-on experience. I can also assist you with any project planning from a professional &/ or astrological perspective.  I'm also available for interviews and presentations on webinars.
Company Reviews
Recently Added