Partner for Good
Location Unknown
Agency for significant impact
Top Purpose: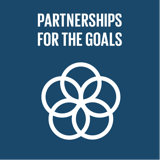 Partnerships for the Goals
About:
Together, we can achieve more.
In today's fast past, rapidly changing world, collaboration, partnership and leverage are keys to great success in business, personally leading to great impact and change for good.
Partner for Good, supports not for profit and for profit enterprises to more effectively collaborate and leverage for expansion and growth and greater impact.
Bringing together extensive experience working across the globe in hundreds of enterprises, with cutting edge tools and platforms to deliver outcomes and impact through collaboration.
Our Products (3)
World class Certifications and Microschools for entrepreneurs at every level.
Company Reviews
Recently Added