Welcome to the Global Impact Investor Summit (20-21 October 2022)! Join world renowned futurist, best selling author and founder of Genius Group, Roger Hamilton, along with guest speakers Jaspreet Singh and Brian Jung, and mentors Mark Robinson, Simon Zutshi, and Marcus de Maria, where they will be covering today's hot investment topics: Cryptocurrencies, NFT's, the Metaverse, Property Markets, Impact Investing, and creating you Investment Portfolio Plan.
Circle(s)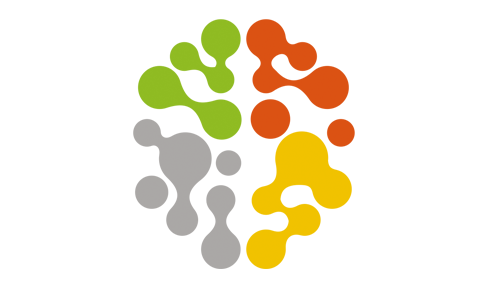 GeniusU Investor Campus
Microdegree Outcomes
The Global Impact Investor Summit is a 2-day exclusive online summit here to support investors and entrepreneurs to strive in these unpredictable times, while keeping an eye on the upcoming opportunities in the digital decade. It's always in times of greatest crisis that we find these unprecedented opportunities.
In the 2-day summit, you will learn...
Top 10 Trends: Learn the top 10 trends that will impact your business the most in 2022, and how to profit from them. From crowdfunding and cryptocurrency, to augmented reality and artificial intelligence - discover the biggest waves and how to surf them.
Your Investment Portfolio Plan: Learn how it's possible that millennials are building multi-million dollar portfolios in a year or less by using Investor 5.0 strategies. Learn the steps to create your own Investor 5.0 plan with getting a share of the $50,000+ in prizes for the best investment plans by the end of the week.
​​​​​​​
Your Personalised Path: Learn how to align your business to your own personal passions, purpose and strengths, using the tools that over a million entrepreneurs around the world are using to follow their personal path and stay in their flow.
​​​​​​​
Impact Investing: Learn how to join the trend of impact investors who are sharing their knowledge and connections to invest for both purpose and profit, and find out the simple steps to access capital in the simplest, smartest ways that work today.
​​​​​​​​​​​​​​
Creating a Global Business as an Investor: Roger will share with you the tools and techniques he has used to create a global multi-million dollar business with over 1,200,000 members.
...And so much more! 
Your Microdegree Mentor
MENTOR BIO'S
ROGER JAMES HAMILTON
Founder CEO of Genius Group
Author, Futurist and Entrepreneur
Roger is a world renowned futurist and entrepreneur who mentors Entrepreneurs to grow their enterprises and find their flow.
Roger is the founder of Genius Group which is the world's No.1 Entrepreneur Education Group. With over 2.5 million students and 12,000 mentors in 200+ cities. He is also founder of Entrepreneur Resorts, the world's leading Entrepreneur Resorts and Beach Clubs Group, which had its IPO and became a listed company in 2017.
His tech company, GeniusU, connects students, leaders, entrepreneurs and investors to the smartest knowledge, connections and opportunities around the world. In 2022, GeniusU is moving into the Metaverse as the world's first metaversity.
BRIAN JUNG
American investor, entrepreneur, and influencer
Brian Jung is an American investor, entrepreneur, and influencer. He is best known for his personal finance, credit card, and crypto YouTube channel, which has amassed 1 Million subscribers and over 58 million views. In recent years, Brian has set out on a journey to help millions of others achieve financial success.
Brian has been featured in major publications such as Documentary Netflix Explained, Korean Channel A News, Forbes, CNBC, Consumer Affairs & WWD.
JASPREET SINGH
also known as the Minority Mindset on YouTube, is a licensed attorney and CEO of Market Briefs.
Although he didn't receive any formal financial education – he's on a mission to make financial education fun and accessible. The Minority Mindset YouTube channel has changed the lives of over 1,000,000 YouTube subscribers with his videos being viewed over 100 million times.
Jaspreet is self-taught. His parents are immigrants from the state of Punjab, India. Like many of his second generation Indians, Jaspreet grew up thinking that he needed to become a doctor. But he found a new path - entrepreneurship & financial education.
Jaspreet spread the financial education he wishes he learned earlier through his Minority Mindset YouTube Channel. Through his social media presence, he was able to start and build Market Briefs - a free financial newsletter. Market Briefs makes financial news easy to understand and accessible. It's a fun, easy to read, and witty newsletter you can read in 5-minutes or less every morning.
Jaspreet has helped countless people get out of debt, start investing, and create a plan towards building wealth.
MARK ROBINSON
Founder, International Academy of Wealth
Mark is the Founder and CEO of The International Academy of Wealth, an online education platform that equips users with the know-how to make smart investment decisions. For over 23 years, Mark has worked with the likes of Business Owners, CEOs as well as investment newbies who wish to grow their wealth and attain financial independence.
Join Mark as he shares his Wealth Creation Strategies and how to Perfect one's Investment Portfolio; strategies that have helped scores of people take control of their financial future.
MARCUS DE MARIA
Founder, Investment Mastery
Marcus started from humble beginnings when one day he found himself sleeping on his brother's floor and over £100,000 in bad debt. He realised that the thinking that got him into this situation was not going to get him out of it.
Immersing himself with wealth creation education, he came across a formula for financial wealth. Applying this formula, he became financially independent in a few short years. With his dedication to wealth creation he has been able to provide his children the opportunity of financial independence when they reach adulthood, which in turn gives them freedom and choice in life.
Today, Marcus is a well-respected stock market and wealth educator, financially independent, and fulfilling his purpose in life which is to teach others how to do the same.
SIMON ZUTSHI
Founder, Property Investors Network
Simon Zutshi, experienced investor, successful entrepreneur and best-selling author. He is also widely recognised as one of the top wealth creation strategists in the UK. Investing since 1995, he became financially independent by the age of 32.
Simon Zutshi has taught thousands of entrepreneurs and business owners how to successfully invest in a tax efficient way. They now create additional streams of income, giving them more time to do the things they want to do, whilst building their long-term wealth.