Are you ready to set up your digital business to thrive?
2020 has been very challenging for a lot of businesses but also has been an year of opportunity for many to pivot and go digital by integrating these Sales 5.0 strategies. These take you through the cycle of Trust, Value, Leverage and Flow along with integrating specific A.I. led strategies & A.I tools for sales. These include automated lead scoring and prospecting, that have already generated over $6 million for our group during the crisis.
Following the success of the Crisis Leadership Academy and Entrepreneur Summer School where over 500 entrepreneurs pivoted their offline businesses to digital, we are now running the Sales 5.0 Microcourse giving you the flexibility to personalise your digital learning experience based on the specific needs of your business, your team's skill set and your customers.
Whether you're just starting out, you're part of a small business, or you already have an established enterprise, we have the solutions to help you succeed in the digital space and prosper in the new year and beyond.
Join us today to reset, restructure and relaunch your company as a digital business.
Its time to turn the great disruption into your greatest opportunity for growth.
Circle(s)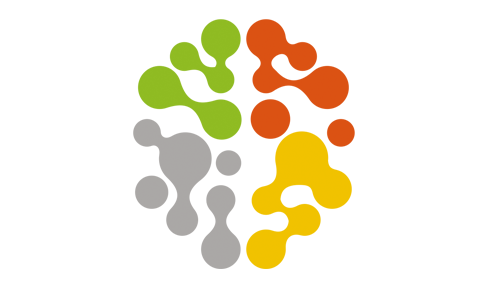 Sales 5.0 Microschool
Microdegree Outcomes
Week One
Trust: How to build a trusted Value Cycle
In week one you will learn how to create a super compelling value cycle that builds trust. Building trust is the number one thing you can do to drive sales. Most people think that having great sales is about having great sales people but the most successful companies today are generating more sales than ever with less sales people than before.
Week Two
Value: How to set the product to solve the problem
In Week two you will get clear on the difference between a product that is a market fit which is a 4.0 model versus a product which is a problem fit and how to truly ascertain what the real problem is so you can set your solution to fix it. You will get clear on the actual questions to ask your customers to make sure its a perfect fit and how this in itself is already part of the value cycle delivery.
Week Three:
Leverage: Scaling the Sales Process
In week three once you have created a solution to a problem that allows you to get your first 10 new clients, you can then begin to look at how to leverage this. You will get to understand how to both magnify your products through personalisation and multiply them through productisation. This provides you with an ongoing stream of new prospects and upsells to existing raving fans.
Week Four:
Flow: Building consistent Sales Ongoing
In Week four you will get clear on whats needed to ensure you have a consistent sales cycle ongoing, with a predictable and replicable pathway where prospects and clients can stay with you for life. You can see how to create your own certification and get clear on the best 5 routes to market for your product.
Understand the principles of and build a trusted value cycle.
Discover how the most trusted companies, sell more with less sales people.
Identify the 10 customers to solve a problem for & understand why they want to buy.
Set up your tracking dashboards on GU.
Setting your product to solve the problem versus a market fit.
Getting prospects to buy so you don't need to sell.
The best conversations to have with your prospects.
Ensuring trust is built, secured and grown.
Multiply and magnify strategies for scaling up.
What needs to be personalized and what needs productize.
How to ensure you have a customer for life.
Get clear on meaningful & measurable financial, development and learning objectives.
Map out a predictable pathway.
Track and measure ongoing results for success.
5 routes to market to ensure an ongoing pipeline of new prospects who want to buy.
Your Microdegree Mentor
Over the four weeks, you will get to be mentored live, by our key Faculty experts, who will assist you in the creation of a fully functioning marketing pathway that has all the ingredients to future proof your digital business. Each faculty member is a proven expert in their field and has hands-on experience in running multi-million dollar digital promotions in their own businesses.
Some of the mentors include:
Roger Hamilton

Michelle Clarke

Michelle Nolting

Suraj Naik