How to Rise Up in Down Times
Turn the Crash to Cash in the four week Cash Flow Crash Course, with Roger James Hamilton,
Founder of Genius Group - the World's
No.1 Entrepreneur Education Group.
Dear Entrepreneur,
The greatest crisis and opportunity of our lifetime
Are you ready for the extraordinary times ahead? We have not experienced global disruptions of the severity we are witnessing today since World War 2. Governments have closed borders. Entire industries have been shut down. Entire populations are being confined to their homes.
Stock markets have crashed and the beginning of the inevitable recession that will follow can already be felt. Like the image of the tourists standing on the beach as the 2004 Asian tsunami rolled in, many of us are either too shocked or mesmerized to move. For too many, it's too difficult to perceive the enormous size of the wave or the speed it is travelling at, and by the time they take action it will be too late.
That's why the time for action is now. While we're still on the beach and we can see the approaching challenges. Having lived through the crashes and collapses of the last fifty years, there are tried and tested strategies to weather the coming downturn and surf the coming wave.
There are also strategies very specific to 2020, which will help you create cash flow now for you and your company. Even if you have a high touch business. Even if you have no idea where to start. That's why we've created the Cash Flow Crash Course.
Join us in this historic moment where what we do in the coming weeks will determine not just the coming months, but the coming decade. Every crisis is either an excuse for mediocrity or an opportunity for excellence. This is our time to shine.
Circle(s)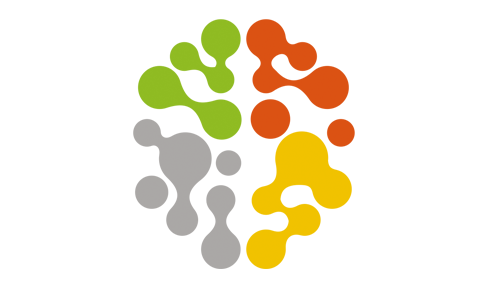 Genius Entrepreneur Mastermind
Microdegree Outcomes
How can I create immediate cash flow and weather the coming months?
How do I generate sales when borders are closing and everyone is staying away?
How bad are things likely to get, and for how long?
How can I turn tough times into the ultimate opportunity?
Your Microdegree Mentor
Roger James Hamilton has lived through the stock market crashes and recessions of 1986, 1997, 2001 and 2008, and has been warning of the 2020 crash in his events and videos over the last 12 months. He has built Genius Group into a $100 million entrepreneur education group with over 1.4 million members, and in the last week he has switched his advice 100% from preparing for the crash to now managing its arrival.
Roger is a world renowned futurist and entrepreneur who mentors Entrepreneurs to grow their enterprises and find their flow.
Roger is the founder of Genius Group, a $100 million group of companies leading the entrepreneur movement. Genius Group includes his tech company, GeniusU, which connects entrepreneurs to the smartest knowledge, connections and opportunities, and is growing from a $50 million to $80 million venture builder in the coming year. It also includes Entrepreneurs Institute, which is the largest Entrepreneur Network in the world, with over 2,000,000 entrepreneurs in over 200 cities.
He is also founder of Entrepreneur Resorts, the world's leading Entrepreneur Resorts and Beach Clubs Group, which had its IPO and became a listed company in 2017. Roger is the creator of Wealth Dynamics, Talent Dynamics & Impact Dynamics, used by over 700,000 entrepreneurs to follow their flow. All of Roger's companies empower the Entrepreneur Movement - collectively growing ourability to create and contribute wealth.