The complete step-by-step formula for executing a powerful LinkedIn marketing strategy to win more $10K+ clients in just 15 minutes a day.
With 690 million users LinkedIn is the most valuable online business network. Do you know how to use it effectively?
Unlock the power of LinkedIn to win high-value clients in 3 simple steps:
Create an All-Start LinkedIn Profile That Makes You Visible & Credible To Your Ideal Future Clients.




The Perfect Prospecting System: How to Find Your Ideal Future Clients in Your 1st, 2nd & 3rd Degree Networks.




Craft Your 5-Step Nurture Sequence to Effortlessly Convert Connections into High-Value Clients
Join now.
Circle(s)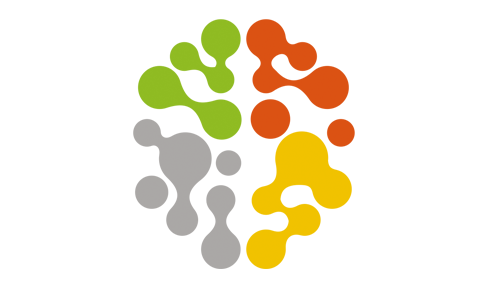 LinkedIn Marketing 5-Day Microschool
Microdegree Outcomes
How To Generate Nonstop High-Value $10K+ Sales Leads, Clients & Revenue with LinkedIn!
This 5-day live training program will talk you through the EXACT formula I used to build my 6 figure business on LinkedIn.
It covers the EXACT techniques and strategies I've shared with hundreds of Consultants, Advisors, Entrepreneurs, Experts, Speakers, Sales Professionals and countless others since 2018.
Let's add you to the list!
At the end of 5 days you will have learned:
✅ How to Powerfully Optimise Your Profile so Your Ideal Future Clients Quickly Know, Like & Trust You
✅ Build a Targeted Audience of Ideal Future Clients Fast
✅ Create Viral Content & Position Yourself As a Thought Leader
✅ How to Reach Out to Your Ideal Prospects Without Being Salesy
✅ How to Influence Your Audience & Sell
✅ Take Advantage of What's Working in 2020
✅ Harvest & Mine Data Using Special Hacks & Tools
✅ Create a Lucrative Sales Pipeline of High-Value Clients
I will help you build and implement proven strategies that are guaranteed to expand your network and help you monetise LinkedIn.
Each module will end with an assignment. You will get invaluable advice on upgrading your profile, strategically building your network and polishing your messaging scripts.
Who is this for:
⭐ Consultants
⭐ Agencies
⭐ Advisors & Experts
⭐ Entrepreneurs
⭐ Authors
⭐ Speakers
⭐ Online Course Creators
⭐ Sales Professionals

What People Are Saying About This Program:
"This course is jam-packed with gems to get you from nowhere to All-star status on LinkedIn in a few steps. And that's just day 1! Neeraj is a wise and generous mentor and I will continue to refer to his teachings for months to come. Whether you're completely new to LinkedIn or if you're just a little rusty, this course covers everything you need to know to get you on track fast. Thank you, Neeraj."
- Allison Wentworth Ross, South Africa
"This was an amazing Microschool with so many golden nuggets and 'ninja tricks' to help me make the most of LinkedIn. I can recommend this course very highly to all people looking to boost their presence, network, and then sales through LinkedIn. Thank you so much Neeraj."
- Martin Haseman, UK
Powerfully Optimise Your Profile - Create a LinkedIn profile that stands out from the crowd and amplifies your authority while making you irresistible for your target market.
The Perfect Prospecting Plan - Identify your perfect clients and find them quickly using LinkedIn. How do you reach out to them and quickly build a profitable network?
Winning LinkedIn Messaging Magic - The key to LinkedIn is to approach the prospect in the right way and quickly get them off the platform and on a call with you. Conversations lead to conversion. How do you run campaigns to save time and identify the prospects that are ready right now to do business with you? 
Your Microdegree Mentor
Neeraj Shah is a Business Mentor, LinkedIn Expert, a social selling strategist and a digital marketing coach. For the last 16 years, he has been working with entrepreneurs and experts to use business networks to multiply their influence, income and impact in their chosen niche.
He grew BNI India, a business networking group from zero to 10,000 entrepreneurs across 28 cities in India. He helped these entrepreneurs use business networking to generate over US$450 million in revenue.
He is the co-author of the "BNI Handy Guide to Networking" and a contributing author to the #1 Wall Street Journal Bestseller - "Masters of Success." Neeraj is the founder of Titan Masterminds.
He runs Masterminds to power successful entrepreneurs to digitally pivot, amplifying the performance of their business while tearing down the barriers holding them from going to the next level.

LinkedIn: https://www.linkedin.com/in/neerajrshah
Purchase -- USD 699.00