Are you ready to set up your education business to thrive?
You will get to be mentored live by our key Faculty experts who will assist you in the creation of a fully functioning sales pathway that has all the ingredients to future proof your digital business. Each faculty member is a proven expert in their field and has hands-on experience in running multi-million dollar digital promotions in their own businesses.
Circle(s)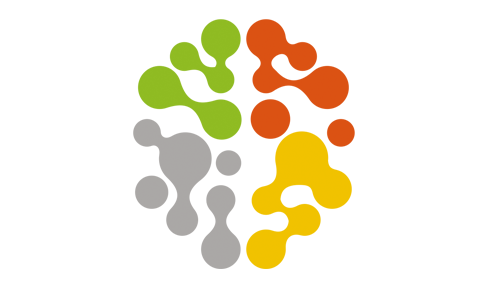 Educator 5.0 Microschool (July 2021)
Microdegree Outcomes
Week One with Roger James Hamilton - Agile Leadership Generate a $100,000 Proven Plan and Pathway
In week one, you will choose and set up your pathway of products solving a real problem allowing you to generate $100,000 business from your niche in the next 12 months.
You will get to understand the key framework and steps needed to put this together and will set it up this week.
You will also get super clear on what's the best pathway for the customer after they join your community.
Week Two with Suraj Naik - How to grow your followers and community to regularly have 100 per week new community members
In week two, you will get to learn what it takes to create a following of people who are giving you their attention and how to turn that following into a community you are giving you their time.
You will get to understand the most engaging components required to build an ongoing community of your exact avatar for your pathway.
You will set you the schedule of engaging content and activity for the next 6 months ensuring you have at least 100 new and engaged community members each week.
Week Three with Daniel Priestley - How to turn your community into real time Prospects and paying Customers
In week three, you will learn how to turn your newly engaged community members into prospects and into customers.
You will discover how to make sure your prospects are queuing up to work with you instead of you having to go and find them.
You will also create and launch your own unique ongoing model for turning community into prospects on an ongoing basis.
Week Four with Michelle Clarke - Launch and grow!
In week four, you will take everything you have learned so far and implement it into a real launch to generate revenue in the actual week.
You will actually set up your product circle,products and reviews, allowing you to attract 50-100 new community members.
You will get to partner with the best community leader from Community 5.0, who can bring more participants to your content schedule on an ongoing basis.
Generate immediate revenues for both of you from this week!
Build a $100,000+ community growth business in this next year
Receive several done for you plans, that have already worked and generated over $150,000 in just 3 months from the experts
Join a fast-growing community of 2500 entrepreneur leaders
Get free access to our best digital business training programmes that are helping entrepreneurs to generate $10,000-$100,000 per month in new revenues online
Become certified as a Genius Institute Flow Consultant
Your Microdegree Mentor
Roger James Hamilton
Roger is a world renowned futurist, New York Times bestselling author and entrepreneur who mentors Entrepreneurs to grow their enterprises and find their flow. Roger is the founder of Genius Group, a $100 million group of companies leading the entrepreneur movement. Roger is the creator of Wealth Dynamics, Talent Dynamics & Impact Dynamics, used by over 2 million entrepreneurs to follow their flow. All of Roger's companies empower the Entrepreneur Movement - collectively growing our ability to create and contribute wealth.
Suraj Naik
Suraj is the CMO & General Manager at GeniusU. After successfully launching Wealth Dynamics, Millionaire Master Plan and GeniusU, he currently heads the marketing and services at GeniusU - The AI Assistant to Entrepreneurs and the World's leading entrepreneur education platform, used by over 800,000 entrepreneurs globally and attracts over 25000 new followers every week.
At 24 Suraj created an online event ticketing and registration platform which he later sold to Idea Wave Labs. Suraj was also responsible for executing a 4 month campaign to ensure placement of The Millionaire Master Plan on the bestsellers list of New York Times, USA Today, Amazon and Barnes and Noble.
Suraj's areas of expertise range from setting up remote development and digital marketing teams, marketing automation, CRM, big data, consulting and entrepreneurship. He holds a Masters in Business Administration.
Daniel Priestly
Daniel Priestley is the bestselling author of business books Key Person of Influence, Entrepreneur Revolution, Oversubscribed and 24 Assets, and co-author of How to Raise Entrepreneurial Kids and What's Your Business Worth?.
Daniel has built and sold businesses in Australia, Singapore and the UK, and is the co-founder of Dent Global, one of the world's top business accelerators for entrepreneurs and leaders to stand out and scale up. With operations in EMEA (London), APAC (Sydney) and North America (Toronto), Dent's programmes have global reach. Over 3500 entrepreneurs globally have completed Dent's accelerators and developed their businesses with the support of industry-leading mentors.
He's named in the Top 10 Business Advisors in the UK (Enterprise Nation) and one of the top 25 entrepreneurs in London (Smith & Williamson Power100).
Michelle Clarke
Michelle was the former head of Leadership Development for Marks & Spencer, until 2005, when she started her own training company. Michelle has worked with Roger James Hamilton and the team, since 2007. In 2009 she set up Talent Dynamics, the corporate/team version of Wealth Dynamics which quickly grew to become a global business.
Michelle leads our Global Global Events team and has worked with 1000s of Entrepreneurs supporting the development of their customer pathway and partnership offerings. Sharing the successes not only from the Genius Group but her career of experience in Leadership and Training.