We are launching the Investor 5.0 Microschool to support investors and entrepreneurs to strive in these unpredictable volatile times while keeping an eye on the upcoming opportunities of the digital decade.
Because in times of greatest crisis, lie the greatest opportunities. Whether you're just starting out, you're a passive investor with basic investment knowledge or an active established investor with an investment portfolio, we have the solutions to help you succeed in Global Shares and Currencies, Property, Cryptocurrencies and Commodities and build an investor 5.0 portfolio.
Join us today to reset, restructure and launch your Investor 5.0 portfolio plan to navigate and strive in the digital decade. Its time to turn the great disruption into your greatest opportunity for growth.
Circle(s)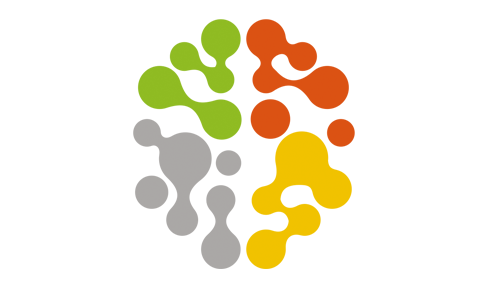 Investor 5.0 Microschool (August 2021)
Microdegree Outcomes
In week one, you will get the understanding of how the rules of investing have changed. Why the highest returns that people are experiencing in the market are coming more from mometum stocks and meme stocks rather than traditional value investing. In week one you will also get the understanding of how global exchanges outside of your country can transform the returns you are receiving from your stock portfolio. Also, learn how to multiply value by investing in acquisition companies and SPACs.
In week two, you will learn, what are the future price predictions on Bitcoin (BTC), Ethereum (ETH) from world's leading investors and why. You will also understand how Non-fungible tokens (NFT's) and digital assets are the next trillion dollar investment class and how to maximize by being part of this wave.
In week three, learn how decentralised finance (DeFi) is transforming the real estate industry. You will also learn how you can invest in investment grade properties with high returns as easily as investing in a stock market. In this week we will also go through, how exponential returns along with hedging against currency risk can come from a global property portfolio.
In week four, you will learn how it is possible that millennials are building multi Million dollar portfolios in a year or less by using Investor 5.0 strategies. In this week we will also go through the steps to create your own Investor 5.0 plan with $20,000+ in prize money for the best investment plans by the end of the week.
Build your perfect Investor 5.0 Portfolio Plan
Identify the right strategies for you and your Genius
Learn what to look out for to grow your Investment Portfolio
Your Microdegree Mentor
Over the four weeks, you will get to be mentored live, by our key Faculty experts, who will assist you in the creation of a fully functioning investment portfolio that has all the ingredients to future proof your digital investments. Each faculty member is a proven expert in their field and has hands-on experience in managing million dollar+ investment portfolios.
LIVE MENTORS: Roger James Hamilton, Mark Robinson, Marcus de Maria & Simon Zutshi
Roger James Hamilton
Roger is a world renowned futurist, New York Times bestselling author and entrepreneur who mentors Entrepreneurs to grow their enterprises and find their flow. Roger is the founder of Genius Group, a $100 million group of companies leading the entrepreneur movement. Roger is the creator of Wealth Dynamics, Talent Dynamics & Impact Dynamics, used by over 2 million entrepreneurs to follow their flow. All of Roger's companies empower the Entrepreneur Movement - collectively growing our ability to create and contribute wealth.
Mark Robinson
Mark is a successful investor, author and international speaker on passive income strategies and alternative investments. He is supported by his amazing wife Billie and their two teenage daughters.
Mark has authored six books in the Winning the Wealth game series, spoken internationally including USA, Thailand, Hawaii and New Zealand and at one point had over 14 different passive income streams.
Mark is the founder of the International Academy of Wealth educating everyday and expert Investors on how to become financially independent.
Marcus de Maria
A well respected wealth educator, trader, investor and entrepreneur, Marcus de Maria has transformed his £100,000 debt in to financial freedom using a proven formula for financial wealth. Having made this change for himself, Marcus now wants to help others around the world achieve financial independence for themselves and their families so that no one has to live a life worrying about money.
Marcus has been trading & investing for over 21 years and used this experience in cryptocurrency to build up a small fortune. He is now teaching others to do the same – and the results have been truly spectacular, creating life-changing wealth for members of Your Crypto Club.
Simon Zutshi
Simon Zutshi is a financially independent, professional property investor. He has over two decades of personal experience investing in residential property in the UK and overseas.
Simon started investing as a first time buyer in 1995 as a recent graduate in debt. He found a strategy to purchase his first property using none of his own money. Caught by the property bug, Simon Zutshi started to buy more property. Thus, by the age of 32, he was financially independent. All from the passive income generated from his property portfolio.
Simon now spends his time helping and educating other investors. This is by sharing his 'hands-on experience' gained over many years as a successful investor.