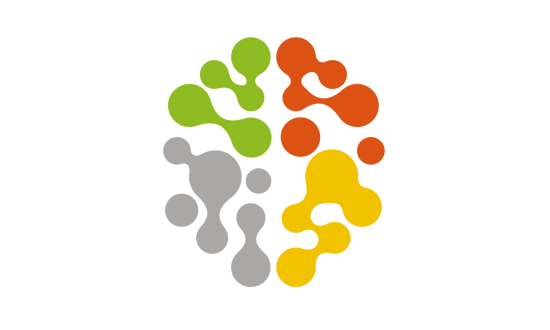 I'm in Johannesburg today, where self-made millionaire, Herman Mashaba was elected Major last month. In his first month, he's already shaken up the system…
Herman grew up poor in a village 30km from Pretoria. He worked his way up to get into university and study politics in the 1970s but during Apartheid was thrown out in his second year. Herman remembers "We were given six hours to leave the institution and that was the end of my political dream. I had to go back now to the townships with no work experience, and no education."
So he applied for a job at Spar Pretoria: "I worked for them for seven months as a dispatch clerk and at the time I was one of the few lucky blacks who can read and write. I got paid about R220 or so a month". (US$16 a month)
Realising that having a job would never get him the freedom he wanted, he quit work and began his own hair company called "Black Like Me" with a R30K loan from a friend. But even his own business came with risks most Western entrepreneurs don't face:
"We built a factory right in the township in Mabopane using my own capital without any borrowed funding. 17 November 1993 however, someone decided torch it. I nearly lost everything."
Herman persevered, and became famous in South Africa for his entrepreneurial story – including buying a car without a license and driving it out of the dealership before he had learned how to drive.
His determination led him to turn his business into a success and he's now turned his focused to government, being elected Major of Johannesburg a month ago in August 2016.
When elected (against the ruling ANC's opposition party, representing the Democratic Alliance) he said "Everyone said to me it's impossible. That's the story of my life. The critics wrote me off from day one. Nobody gave me a chance. Where am I sitting right now? Here I am."
30 days into his post, and he is already dismantling the old power structures.
1) He is putting entrepreneurship and small business as his biggest driver of new growth:
"Almost one in three of our residents are without work. The youths of our city being the biggest casualties of this epidemic. Small businesses create jobs. They have an abundance of potential waiting to be unlocked and they have the ability to expand into employers of our people. That is why small business development will be the focus of my term in office."
2) He is dismantling the money-making monopolies controlled by the previous ANC government, starting with the waste management system (He fired the MD as soon as he took office):
"My number one priority is to break it up into seven pieces and give it to small businesses. Not one of the 4500 employees will lose their jobs. All the money paid to ANC cadres who are executives and board members, we will arrange with the entrepreneurs to use that money to hire more people and get our city clean."
3) He has given property title deeds to residents who have been waiting 20 years for them, personally visiting homes in Soweto and handing out deeds in his first 20 days:
"The constitution empowered our government to give the people these houses – including all the RDP houses built by the ANC since 1994. Because when you own property, you look after it, and you can use it as collateral. And the law wants us to do it. We're violating the law by not empowering the people."
Herman is cleaning up the city by, literally, cleaning up the city. He's working on all the most visible signs of improvement, from clearing corruption, to clearing waste, adding medical services, and delivering reliable electricity and traffic lights that work.
In Herman's first speech as Major two weeks ago he said: "2016 marks 40 years since the youth of Soweto took their destiny into their own hands and refused to have the brutal and oppressive Apartheid government determine their future. Johannesburg was also the home of great South Africans such as Nelson Mandela, Desmond Tutu and Helen Suzman."
"Residents of 'Jozi', 'Egoli', 'Joburg' have every reason to be proud of their city. It is time to make them proud of their government too."
"Together we will bring change that creates jobs, delivers better services and fights corruption."
"Together we will make this a city of golden opportunities."
Today I am speaking to several hundred South African entrepreneurs in Johannesburg, in a city that has a new optimisim and entrepreneurial spirit.
It's early days, but Herman's plans and actions have already been striking and swift. Could his example lead to similar entrepreneurial leadership in other cities?
Leave a Reply