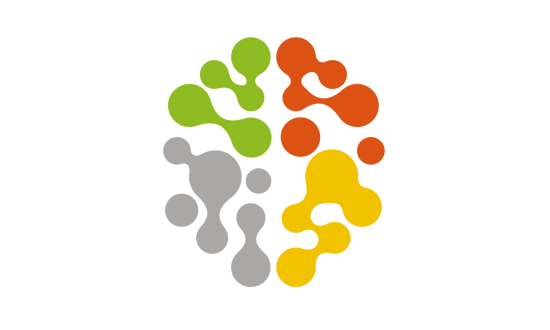 Who can take credit for most of the microprocessors in our mobile phones today? The answer is Sophie Wilson, born Roger Wilson. Her ARM chip design has been installed in over 50 billion devices. This week, ARM Holdings is being bought by Softbank for $32 billion.
What was Sophie's incredible journey to success?
1) YOUR 1st CUSTOMER
It began with the creation of her first product – an electronic cow feeder for a farmer in Harrogate. It attracted the interest of fellow Cambridge student, Hermann Hauser, who had been asked by a UK gambling machine company to create a chip to stop their slot machines paying out accidentally.
Hermann explains how they got the deal: "To be honest I didn't really have a clue what kind of money I should be asking for in return for our technology and brainpower. Bear in mind that I had just got my PhD in Physics at Cambridge and the business had no money at all."
"From somewhere I came up with a figure of £1,000 up front just to get involved and then found the courage to demand another £1,000 to install the technology. We earned £3,000 in total from that first deal. So we produced a completely new design of the core electronic box for £3,000 and made around a £2,000 profit."
This became the first product of Acorn Computer, and led to Sophie showing Hermann all her ideas for other chips, including one for a unique 8-bit computer for hobbyists.
Sophie remembers, "He said 'will it work?' and I said 'of course it will'. He said he wanted me to build it. That became the Acorn System 1".
Acorn grew from that first £1,000, to £1 million to £100 million…
2) YOUR 1st PARTNER
Sophie went on to write the code for Acorn's first chip, the ARM1, with fellow engineer Steve Furber designing the chip. But the problem was, despite having superior chips, Acorn's computers weren't selling.
The answer? To turn your competitor into your partner.
In 1990 Acorn and Apple created a new company, ARM, both owning 43%. Instead of making the processors, the goal was to license the processor code that Sophie had first created.
While Acorn ended up closing down, the decision to partner and to license the chip design has led to ARM chips riding the global tech wave for the last 25 years:
Sophie says "In 2008 we hit the point where ten billion cores had been sold and me and Steve looked at each other and said 'that's pretty strange – more than one for every person on the planet'. But it's gone past being weird. The numbers are so insane."
Today, over 50 billion devices have ARM processors.
"Most of them have been sold in the last four or five years, so most of those are in use."
"Modern smartphones have lots of ARM chips in it. But it will also have an arm processor controlling its Wi-Fi, one controlling its Bluetooth etc. The same applies to your laptop: you bought your laptop and it proudly bears the name Intel on it, but it's covered in ARM processors. There's one in its hard drive, one in its keyboard etc. there are lots of invisible ARMs in the world."
3) YOUR 1st INVESTOR
Hermann Hauser, funded and supported Sophie's technology at every step, and has gone on to become one of England's leading tech investors. Of their success he says "With more than 50 billion chips shipped there are now seven ARM chips for every person on earth. That's quite a legacy."
ARM listed on the London Stock Exchange and has grown into the largest London-listed tech company by market value, with its chip technology used by Samsung, Apple, most other smartphones in the world – and by the growing number of devices in the Internet of Things.
This week, Softbank announced it is buying ARM for $32 billion in cash, and Japan's most famous Tech Investor, Masatoshi Son, says "This is one of the most important acquisitions we have ever made".
It's also the largest ever Asian investment into the UK, and Philip Hammond, UK's new Post-Brexit Chancellor of the Exchequer, used the news to say:
"Just three weeks after the referendum decision, it shows that Britain has lost none of its allure to international investors."
Sophie Wilson has gone on to be recognised in a list of "The 15 Most Important Women in Tech History" and win the Lovie Lifetime Achievement Award.
YOUR 3 LANE HIGHWAY
While too many creators and entrepreneurs create a one lane road to success and become their own bottleneck, Sophie's journey over the last 30 years has been a 3 lane highway – growing her customers, her partners and her investors alongside each other.
Are you creating your own 3 lane highway? What's the next step in attracting your next customer, your next partner or your next investor?
And – like Sophie – how could that end up in the fast lane to having a global impact – where one good idea can get multiplied millions of times?
"When money is shared, it's halved. When an idea is shared, it's doubled."
Leave a Reply