Welcome future mentors! We know you are here because you want to share your experience and knowledge with others, to shine a light, to guide, to catalyse change. And we are here to support you on that path, let's do it!
We take business and personal growth seriously, and we have a lot of fun while doing it. We have such a vibrant collective of individuals from; the intrapreneur, the entrepreneur, fast-growth companies, teachers, trainers, mentors, connectors. Becoming an 'Entrepreneur Resorts Certified Mentor' enhances your mentoring skills, and it also gives you opportunities to get in front of an audience hungry to learn and implement the wisdom that you have.

Here are the Main Outcomes:

● Online certification after completion of all steps in the microdegree
● Guide to continual improvement, keeping you Mentor Ready
● How to integrate your expertise with the Entrepreneurs Institute frameworks
● Align with the Entrepreneur Resorts Culture and Key Values
● Get prepared to deliver more Impactful Presentations across various environments
● Connect with our community
● Know how to leverage your certification in your business and the next steps to mentoring roles within ER events.


Ready for your 1st step? Let's go!
Circle(s)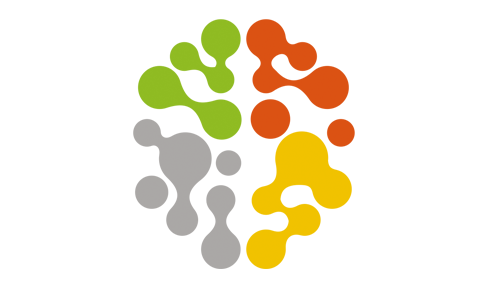 Cash Flow Design and Build
Microdegree Outcomes
Educate - Here we recap essential learnings and also introduce new content and resources.
Equip - Sets you up for success, for example, lessons on how to 'integrate your Subject Matter Expertise with the Entrepreneurs Institute & Roger Hamilton's frameworks. We also look at 'presentations that impact' and the different 'environments and outcomes.'
Empower - We are your cheer squad and your concierge to opportunities. We want to see your success soar and will show you how you can leverage the Mentor Certification within the Entrepreneur Resorts programs and also in your own business.
Your Microdegree Mentor
At Entrepreneur Resorts we have a very collaborative team of remarkable mentors. All whom share our values and code of conduct in all that they do. They continuously show up, step up, play full out and give back. In this microdegree we have many of lead mentors guiding you, let me introduce you:
Behind the Scenes:
Martiene Romijn-van Steyn (Creator) - Project Leader for Entrepreneur Resorts Mentors & Inner Circle. Living in Brisbane, Australia, her expertise lays in growing green level businesses through memberships.
Donna Izobella (Creator) - the content curator and subject matter expert behind this micro-degree. Donna is an experienced international business mentor as well as being a lead mentor at iLab, Wealth Dynamics Masters and the Master Trainer for Performance Consultants. She lives in Brisbane, Australia.
Front of the Camera:
Sandra Morrell (Lord) - COO (Operations) of Entrepreneur Resorts and executive positions on our sister companies of Entrepreneurs Institute and GeniusU. Sandra lives in Perth, Australia and is also a mentor at iLab and Masters.
Terri Billington (Star) - Global Lead Facilitator iLab. Terri lives in Perth, Australia and has personally lead over 25 iLab programs in Bali, plus is a mentor for Wealth Dymamics Masters and a top Performance Consultant. She is a sought after trainer for team trainings.
Rory Callaghan - Facilitator of iLab. Rory now lives in Bali and made his shift into the entrepreneurs space from being a Physiotherapist to heading up a Health & Wellness company that enables him to travel the world with his surfboard.
Kyron Gosse - iLab Mentor and Head of Faculty. Kyron lives between Bali and Auckland, New Zealand. An young entrepreneur making his success in property he now helps others to find their freedom through property investment.
Purchase -- USD 1500.00