Entrepreneur Resorts
Vision Villa Resort, Jalan Pantai Masceti, Medahan, Gianyar, Bali, Indonesia
The World's #1 Entrepreneur Resorts & Retreats
Top Purpose: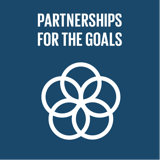 Partnerships for the Goals
About:
Entrepreneur Resorts Ltd is the world's leading group of entrepreneur resorts and  beach clubs, where entrepreneurs co-work, co-learn and co-live in paradise locations around the world.
ER was launched to solve a need that the growing number of global entrepreneurs in the world have: A way to learn, connect and truly engage around the world, and with local entrepreneur communities.
Our vision is to launch 5 entrepreneur resorts and 50 entrepreneur beach clubs within the next 5 years. Our original Entrepreneur Resort, Vision Villa Resort, is in Bali. As of 2018, we also have a second Entrepreneur Resort in South Africa, Tau Game Lodge
We are growing rapidly, with upcoming resorts and beach clubs planned for, among other locations, Thailand, Philippines, Fiji, Hawaii, Australia, Mexico, Africa, Spain and Italy.
Events
Company Reviews
Recently Added
Sounds so good, would you like to add india to your list, i would love to be a part of the process. neetah24@gmail.com
I love idea of Entrepreneur Resorts. Would you mind sharing Name of Entreprenuer Resorts in Thailand you are planning to set up
These resorts are inspiring places to work remotely from and the retreats they offer are second to none. The staff go above and beyond which really adds to the experience.
See all 6 reviews