Wealth Musician
Bangor, ME, USA
Billions in harmony.
Top Purpose: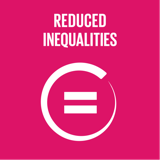 Reduced Inequalities
About:
We're unapologetic about connecting spirituality with business. Entrepreneurship is about solving as many problems as possible, for as many people as possible.  
That alone is noble.
When enlightened, the work get to become more than mere problem solving. It lifts people up and impacts the planet.
Company Reviews
Recently Added