Jason Canniff
Java, Indonesia
Spiritual Coach. I help people evolve into their highest expression
Top Purpose: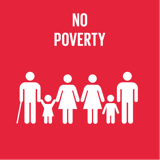 No Poverty
About:
Jason is a spiritual coach to entrepreneurs and leaders, and helps them integrate enlightened ideas and transformative practices into their lives, personal brands, companies, and social projects. 
As a serial entrepreneur, Jason has multiple projects in the USA, and Southeast Asia, ranging from e-commerce, import/export, to brand consulting. An award-winning American poet, academic lecturer, and professional writer, Jason brings a deep background in linguistics and artful communication to his clients.  
After working closely with shamans, mystics, and contemporary healers in Peru and Costa Rica 2018-2019, Jason has added potent tools and gifts to his coaching repertoire, in particular "quantum field work," helping clients merge spirituality with performance, unlocking deeper layers of purpose and potential.   
Company Reviews
Recently Added