Cool Leadership
London, UK
Courses, coaching and consultancy to develop 'cool leaders' who inspire, engage and deliver. We guide their journey.
Top Purpose: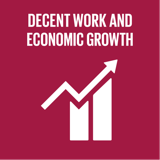 Decent Work & Economic Growth
About:
Cool Leadership works across genders and nationalities to fast-forward the development of skills and inner strength of leaders at all levels. Given the tumultuous and transformative changes our world is experiencing, we believe that now is the time to pay special attention to to the empowerment of women leaders. That is why our new suite of activity focusses on women. 
Cool Leadership mentors and consultants are high calibre professionals with excellent qualifications and experience. They understand what makes an exceptional leader and want to share their skills and knowledge to fast-forward your leadership journey.
Our programs for female empowerment are designed and delivered by women for women. They are life-changing and a lot of fun. 
Our Products (7)
World class Certifications and Microschools for entrepreneurs at every level.
Company Reviews
Recently Added