Mule Management - Business Organisation, Workflows & Automation
London, United Kingdom
We help coaches and consultants digitise their customer pathway and go from strategic ideas to creating business assets. Resulting in more leads, more sales and automated support.
Top Purpose: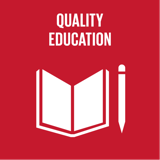 Quality Education
About:
Mule Management is a consultancy specializing in helping coaches and consultants to organize, systemize and automate processes within their business. Resulting in more time, clarity, and business opportunities to easily scale and grow.
"Organize around business functions, not people.
Business systems within each business function.
Let systems run the business and people run the systems.
People come and go but the systems remain constant."
Michael E. Gerber (author: E-Myth Revisited: Why Most Small Businesses Don't Work and What to Do About It)
The service is delivered by providing:
Advice/Guidance | Project Management & Delivery | Training & Coaching
Company Reviews
Recently Added