Entrepreneurs Institute
Singapore
Mentoring and Events Company
Top Purpose: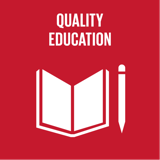 Quality Education
About:
Work with us, and you will gain a new level of clarity and direction in your business and in your life. That in turn, enables you to make a far bigger difference in the world. Our mission at Entrepreneurs Institute is something called "World Wide Wealth" – Our collective ability to grow wealth and contribute wealth together.
The pace of technological change and complexity of our financial systems has led to two major challenges: The wealth gap (where the rich get richer and the poor don't) and financial literacy (where we fail to upskill to match new needs and unemployment grows).
We are providing education to improve financial literacy and to prepare children and teenagers for the modern economy. By working with Entrepreneurs Institute you become part of the solution.
Opportunities
Looking for a fractional CMO (Chief Marketing Officer)
Feedback On Property Buying Course - Learn To Buy Like A Pro!
Looking for a virtual assistant business to join Trusted Buyers Club!
Company Reviews
Recently Added
I absolutely adore my role and working with EI. It's not so much a job as a family. Thank you so much Roger for providing this environment and community.
Entrepreneurs Institute has not only got an amazing team behind it, it's got the most incredible global community of entrepreneurs as clients, partners and raving fans. If you're looking for clear pathways to grow your business, you'll find them at EI.
See all 5 reviews