Danig Performing Arts Service
Denmark
Coaching and mentoring in arts
Top Purpose: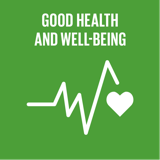 Good Health & Well-being
About:
Danig Performing Arts Service creates connections and meeting places for performing arts all over the world and helps artists to unfold their true potential, so they shine with clarity using their innovative power to tell inspirational stories. Together, we will increase the world's consciousness by creating depth in human relationships and innovative solutions for our future.
CEO of Danig Performing Arts Service, Susanne Danig, is the ultimative influencer and a generous "go-giver" with a massive international network in performing arts.
The company's main services involve:
Speaking/networking – introductions to the high level global networks of performing arts (eg webevents and artists guide/hosting for festivals and meetings)
Coaching/mentorships/workshops – unfold your potential, fully develop your talent and brand and find your flow effortslessly
Residency at BIRCA – co-creative space with healthy living/personal development enchanting creativity, including capacity laboratories for artists.
Our Products (1)
World class Certifications and Microschools for entrepreneurs at every level.
Company Reviews
Recently Added