Refurbishment Mastery
United Kingdom
Traing property investors how to manage their refurbishments, conversions and developments
Top Purpose: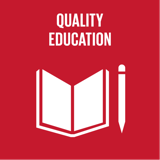 Quality Education
About:
Refurbishment Mastery offers expert-led events, online training and coaching support to give property investors confidence and reassurance when carrying out property refurbishment projects.
Opportunities
Looking for a community of Property Investors
Company Reviews
Recently Added
I've been participating alongside Martin as we have both been working to bring our products to market. In speaking with Martin and Sarah it has been obvious how much experience and passion that they have for the work that they do. In my own business on the other side of the world I seeded my own business through successful property renovation. It was my pathway to following my passion and I wish that I had had someone like Refurbishment Mastery to have guided me. I made some mistakes, but was ultimately successful. If you can work with professionals like these guys, then perhaps you can unlock your own pathway to your dream goal. So exciting! Go Hard all of you!