The Change Maven
Canada
I support women of all ages and circumstance to live a life of purpose, dignity and joy.
Top Purpose: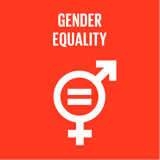 Gender Equality
About:
The Change Maven supports women in their journey to live their best life. This is done through education, mentorship, connection and integration. There are two types of programs available with The Change Maven.
Journey Back to Yourself is for professional women. It's an opportunity to uplevel your soul experience, reconnect with what compelled you to professional success in the first place, and explore whether you are on your heart's path. Through this program you will identify what's working well, what's missing and how to make meaningful and sustainable changes to your life.
The Launchpad is for young women. It's everything you didn't learn in school, to live the life you never thought you could live. Mentors play an important role in this program as you step into possibility and learn to work from your strengths.
The Change Maven offers one to one coaching, group programs and bespoke retreats. 
Opportunities
Looking for a Tempo Program Launch Manager
Company Reviews
Recently Added