Alina Reed
Wellington, New Zealand
Freelancer PA is a virtual assistant business providing administrative support as required.
Top Purpose: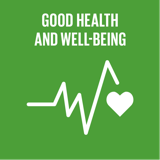 Good Health & Well-being
About:
Freelancer PA consist of a team of highly skilled professionals. We draw on all our experience to provide a complete admin solution for clients. Business owners can feel overwhelmed with their work load, keep putting tasks off (those tasks from one year ago), drop the ball and get totally stressed out as they feel they are not making progress. We are here to take that overload and get those tasks off your 'to do' list so you can breath, free up you mind space, saving you time and money. Business owners deserve to do more of what they love doing and outsource tasks that they struggle with or dislike doing to those that are passionate about providing great outcomes. 
We love to streamline systems and processes (day to day running of the business), document all details in manuals, keep you connected with your clients, update CRM's, databases, blogs, newsletters, analysis, research, diary management, create presentations, flow charts, proof reading and formatting documents to look professional and consistent, proofread websites and other materials. The list is absolutely endless. What do you want to offload? I am sure we will be able to do it and if not we can guide you in the right direction. 
Company Reviews
Recently Added